Anniversaries mark the celebration of successful completion. The corporate anniversary is an event of celebration to thank people involved in completing the milestones. The joyous occasion of the 12th-anniversary celebration at Nectarbits is an excellent opportunity to encourage entrepreneurial spirit by reminding and revising the company's purpose and vision.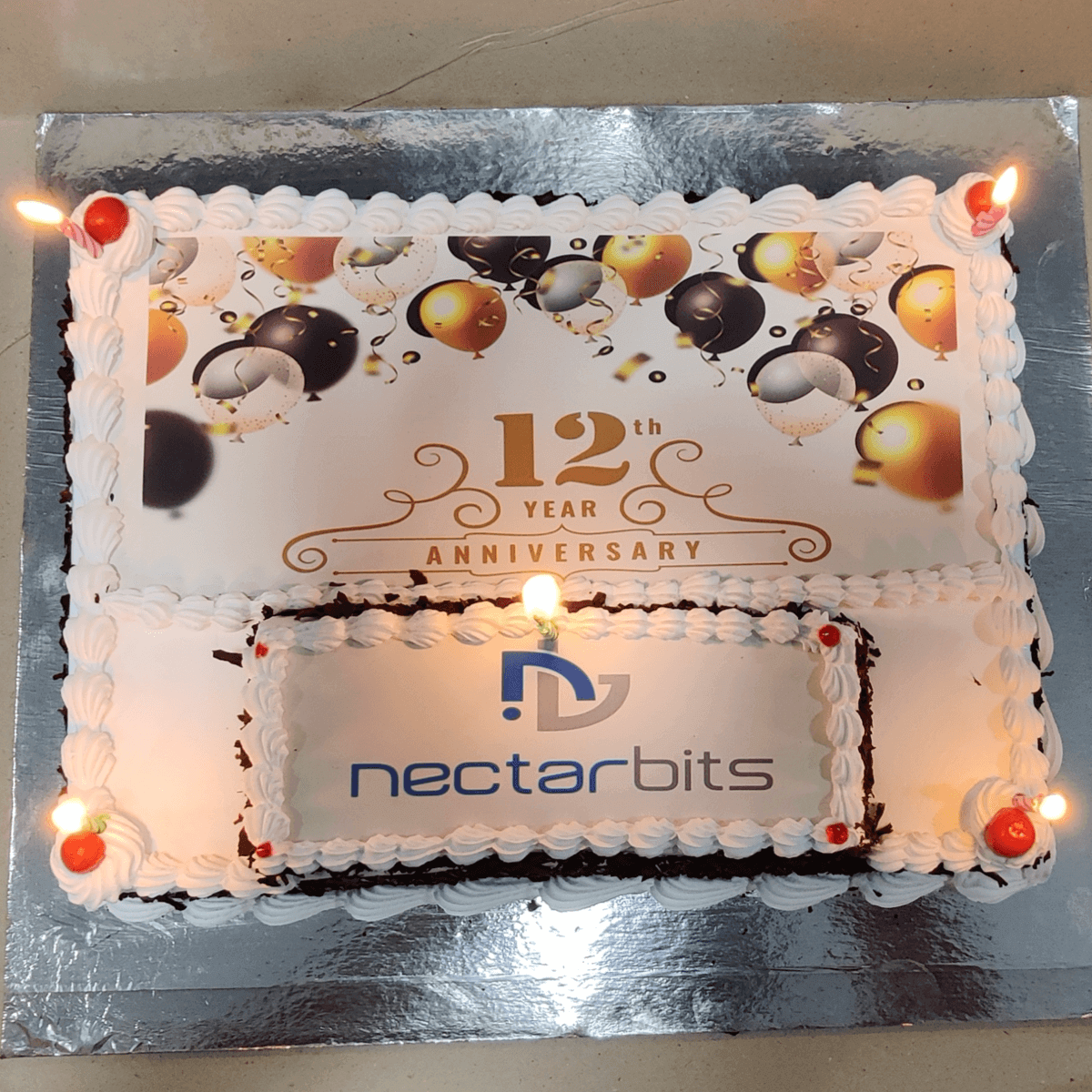 We would like to thank Mr. Himanshu Patel who guided us in coach and collaboration style that has helped us in taking our career forward with improved knowledge, skills, and experience in 12 years of journey.
9th September 2021 was a special day for Nectarbits as the company completed twelve years of a glorious journey. In the 12 years, the company hit the sweet spot with increased team strength, the number of projects, client satisfaction, product development, and emerging tech-based app engineering. At the grand twelfth celebration, the company did a lot to make this day special. Here, it's: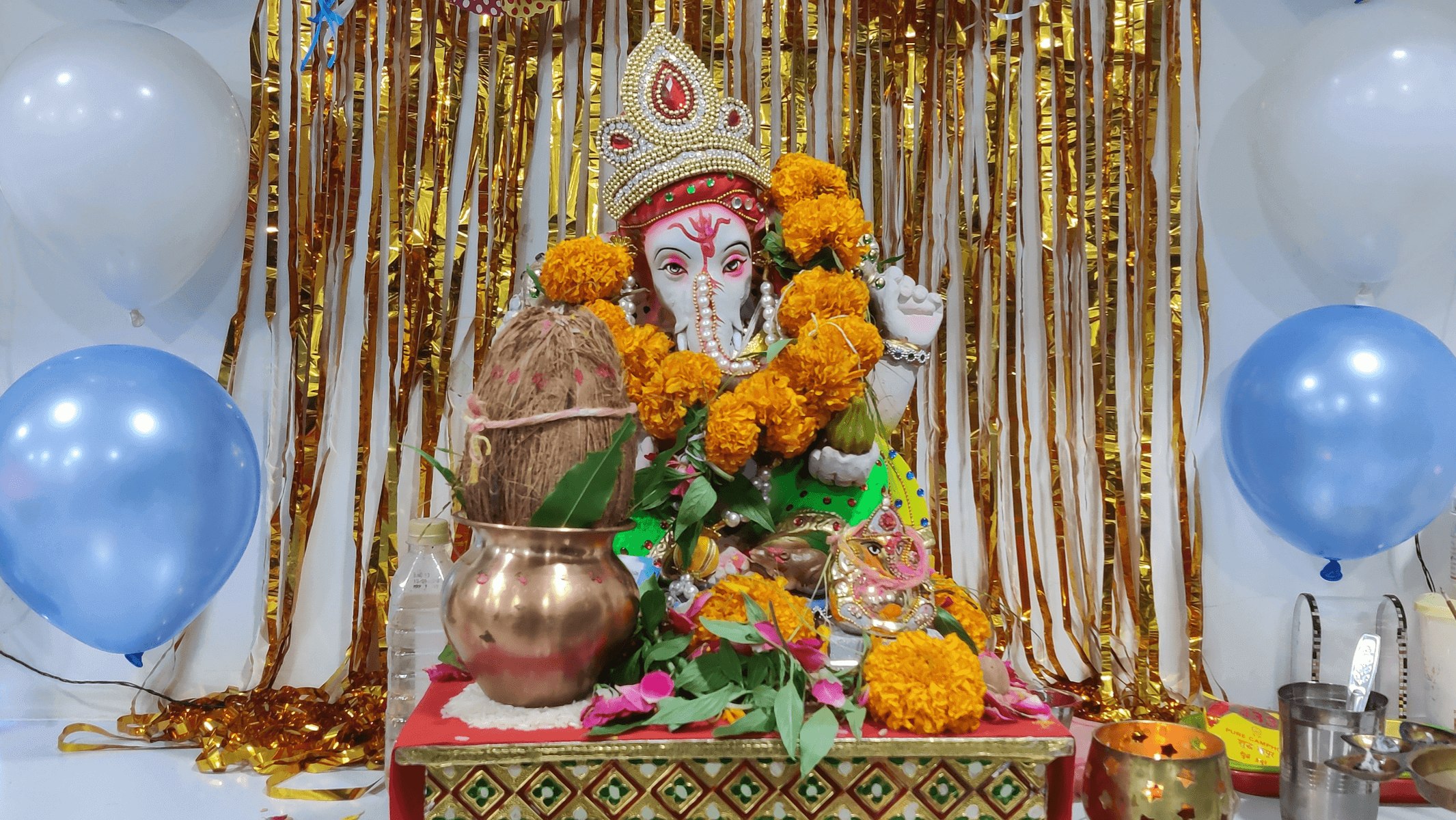 Starts with Ganesh puja
The complete office was decorated with a lot of balloons, ribbons, and stars to create the vibes of celebration in the office premises. During the celebration, all the team members full of energy and enthusiasm gathered on the floor. Our CEO Mr. Himanshu Patel graced the occasion with Ganesh puja followed by sweets distribution.
Thereafter, he thanked all the employees for their invaluable contribution and for making Nectarbits outperform and outgrow in the last 12 years. He shared the experience of how the company sailed the journey amidst all ups and downs, especially during the recent pandemic. The star performers are appreciated for their exceptional work and continuous support.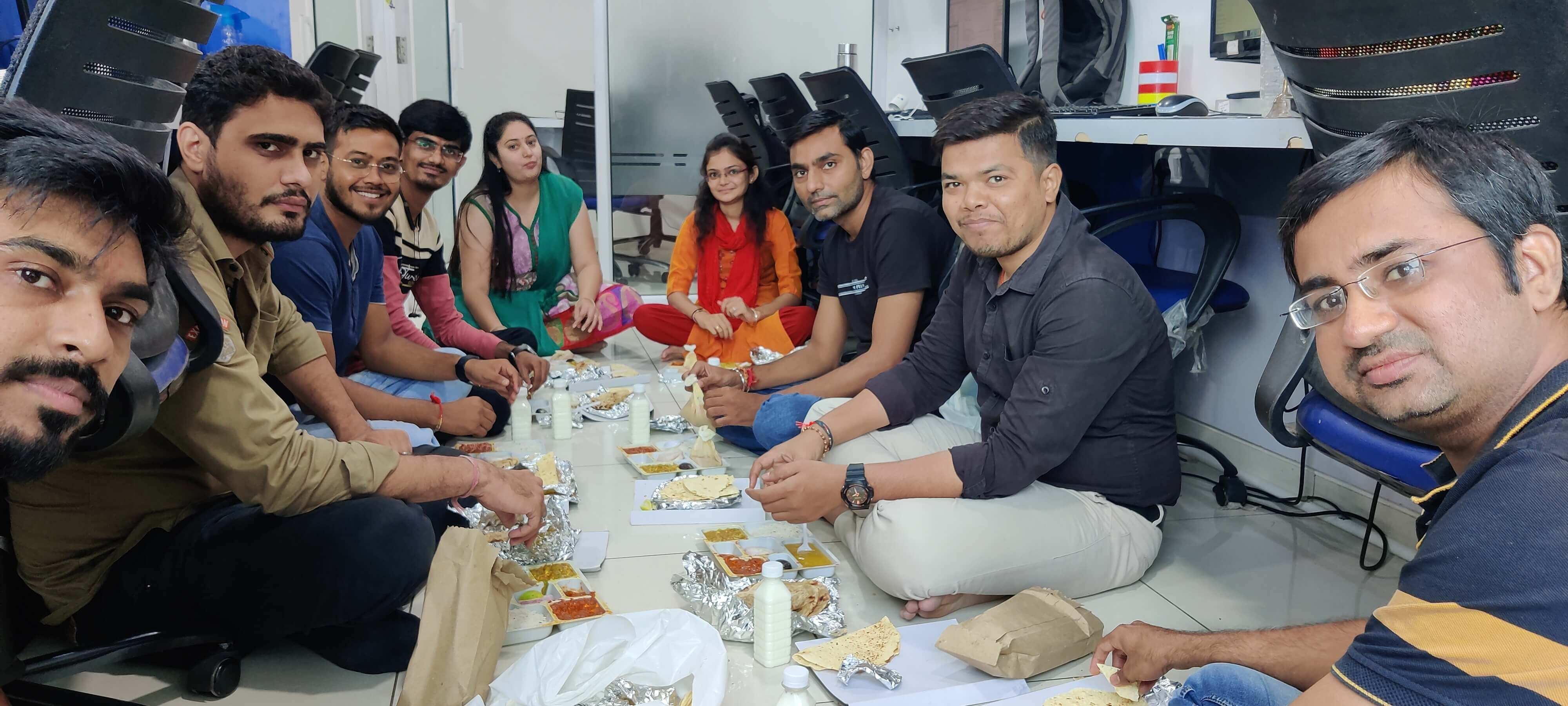 Sumptuous lunch
After the completion of Ganesh puja, the CEO's speech, and super performers' appreciation, the delicious lunch was ready to settle the butterflies flying in the stomach. The tasty kathiawadi food relishes the event greatly.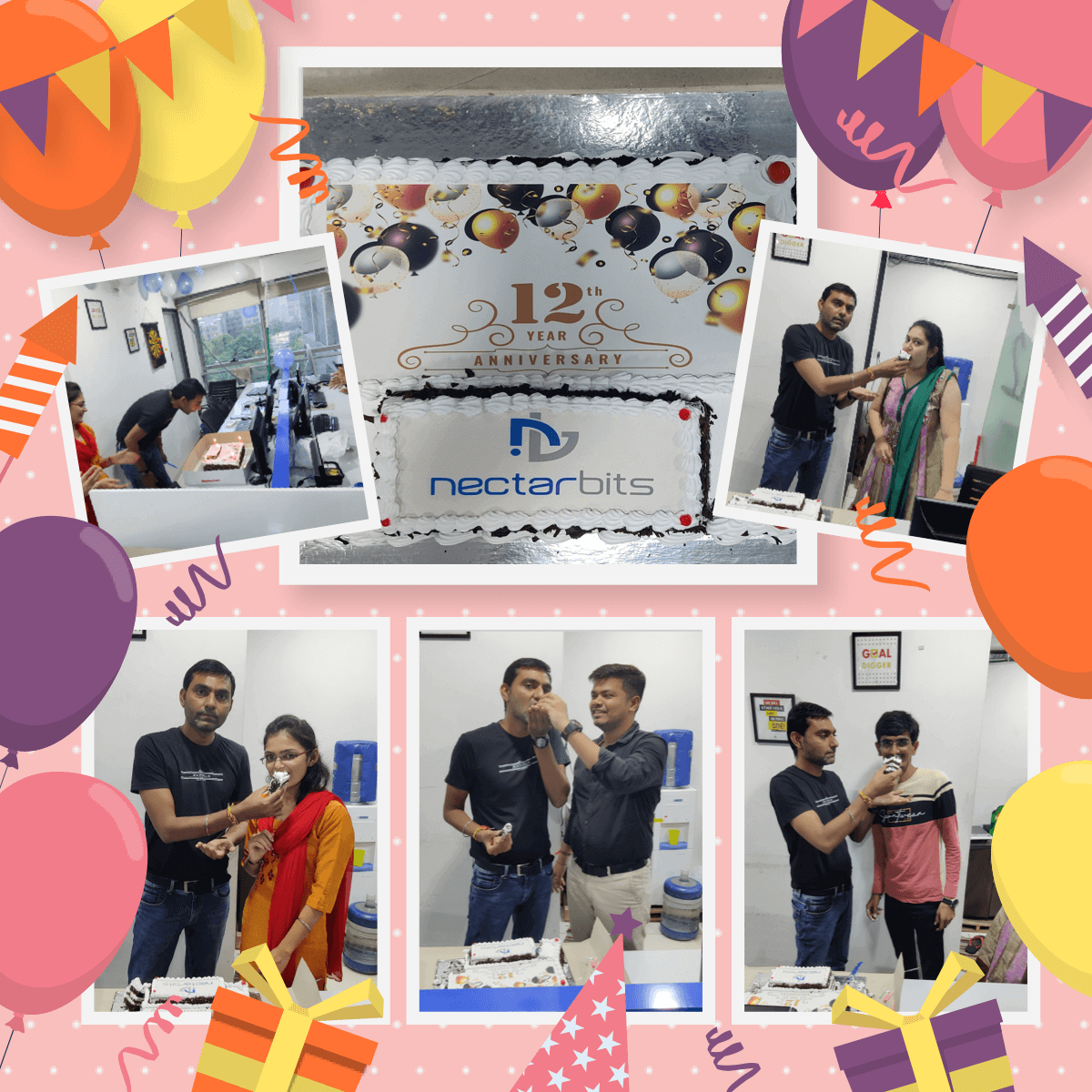 Cake Cutting
Finally, comes the turn of cake cutting. Our CEO blew the candles and cut the cake in the presence of all Nectarbits employees. The white-colored cake is decorated with balloon images and a small rectangle with Nectarbits logo design. All the staff members celebrated the cake cutting with great fun.
Gameplay to gamify the event
The party is not over here. Several games are arranged for the team members such as Housie, Balloon Darts, Hula Hoop Ring Toss, Zynga Tower, and Balloon Candy Hunt at office premises. It allowed the team to cheer the occasion with a lot of fun and fervor. The whole day was filled with happiness, refreshment, and smiles, which are unforgettable in the years ahead.