Today, everyone has the same question for doing any work done. Is there an on demand mobile app for that? The smartphone industry has revolutionized everything we do today. It all started in the year 2007 when apple launched the first iPhone. Since then, the smartphone industry has completely changed.
The launch of the iPhone brought iOS software. It allowed creating and installing apps on the phone which could perform various tasks. Soon, Google also saw an opportunity and launched its own software called Android. These two would go on to dominate the smartphone market.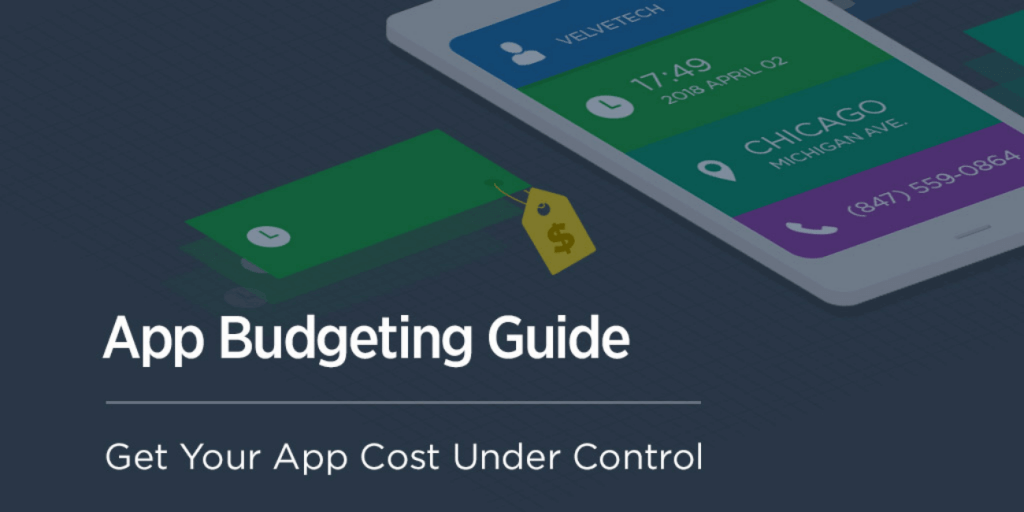 There are close to 2 billion smartphone users in the world right now. Smartphones are the fastest-growing segment in technology right now. It is expected to grow to 5 billion in the coming years. This huge customer base that is going to more than double in the near future, is providing a lot of opportunities.
There are millions of apps in the iOS App Store and Android Play Store. It has given birth to a new industry. There are many mobile app development companies that have come up for developing new on demand mobile apps from games, productivity entertainment to service-related apps.
However, developing an app is no easy task. It takes a lot of time, effort, and money into it. Let us see the important points to consider when developing an app:
1)    Purpose of Developing the on Demand mobile App
There are millions of apps on the app store, but not all provide productivity. You need to first find out whether your customers require an app for it. Developing an app just for the sake of it is just going to be costly for you.
If you develop an on demand mobile app, it involves an initial cost. It doesn't stop at that. You need to regularly develop and update the app from time to time, which involves a recurring expense. If you don't have customers using it regularly, it's going to be costly for you.
2) Selecting the Right Vendor
Having the right mobile app development company is a very important factor. You need to see how experienced they are. Apps require you to regularly update them and add new features. All these require continuous development of the app. You need to make it compatible also with the latest versions of the OS. So, select a company which can provide you all these services.
3) Devices Supported
There are many devices available these days, which can use different apps to provide different functionality. You can get your app developed for devices like mobile phones, tablets, web, smartwatch, and even virtual reality headsets.
The more devices you want to support, the higher the cost will get. However, supporting more devices also allows more productivity and creates a better image in front of customers. If you want to have multiple device support, make sure you chose an app development company that can develop for multiple devices.
4) Platforms Supported
This is a tough decision to make. There are 3 major platforms – iOS by Apple, Android by Google, and Windows by Microsoft. All the 3 provide the best software. The tough decision however is to decide which platform to develop for. They provide a different number of users and category of users. If you want to target the niche crowd, go for Apple. If you want to get your app out for the masses, go for windows and android.
Read more : Top best Ecommerce mobile app development company Canada
5) Features of the App
You need to decide on the features you want to provide on the app. Categorize the features as:
Must-have
Must-have and important
Nice-to-haves
This will help you cut down on costs by avoiding unwanted features. Always remember – you can add features later on also.
6) Complexity of UI Design
The user interface is how any customer interacts with the app. You should keep it clean and simple. Having a complicated user interface can be a let-off for many customers. A more complicated design requires more working hours for developers, which adds to the cost of developing. Also, having a similar UI across all platforms and devices brings uniformity in using the app.
7) Functional Services
While making the layout of the app, decide on the functional services you want to offer. Services like push notifications increase the engagement with the customers but come with added costs. It can come to around $2400 per year. Social and chat services can also be added if it is a social media app to keep customers busy.
8) Infrastructure Services
These services are very important to keep your app up all the time. You don't want any situation where-in your servers are down and people are unable to access your app. If this happens, it damages your reputation badly. The basic things you need are servers and you should outsource the hosting to Amazon, Google, or Azure. This will save you money.
9) Data Service
Your customers will be sharing a lot of data with you. You need to have a data storage facility. It has to be safe and secure as it could be personal data like phone numbers, e-mail ids, passwords, banking information, etc. which, if leaked, could harm the customer. This will also harm your image too.
10) Customer Feedback
Some customers may face difficulties in using the app or face some issues. You need to have a team to help them with these issues. Have a specific mail id where-in consumers can reach you for any problems they face.
To Sum Up
Today, everything we do is on our mobile phone. It has provided a huge opportunity to reach a large customer base, and this number is growing with the passing of each day. So, it has become even more important to get on the app store to grow your business.