Are you willing to start a taxi booking business? Do you want to have a better idea of the online taxi booking business? If yes, then do not worry as you are in the right place. This article is all about the Mobile App-Based Taxi Business. In recent times the popularity of online cab booking businesses has gained huge popularity.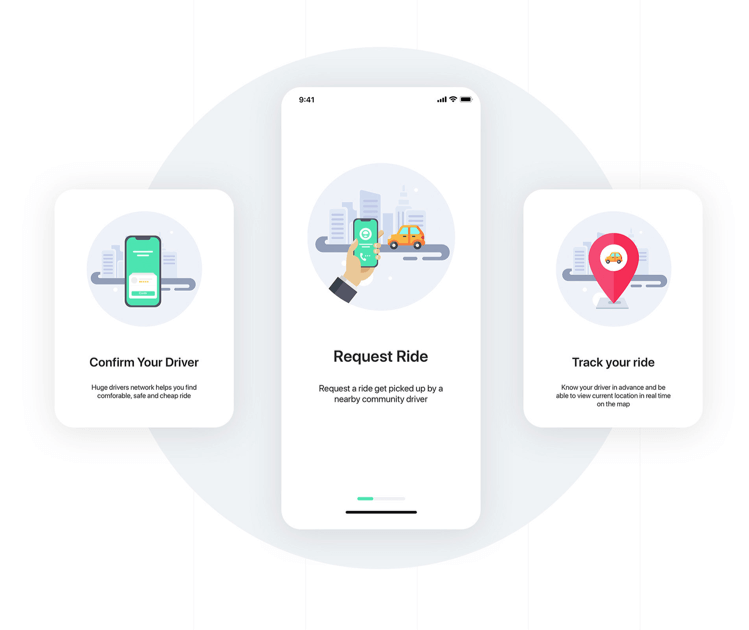 Most of the people are using the online taxi booking services as the primary mode of travel. The best thing about the online taxi booking services is that it provides convenience to travel from one place to the other and you also find booking the services easily through online mode. In the urban cities where the traffic is continuously getting worse, the Taxi-Booking Mobile Apps can successfully capitalize.
Smartphones have played an essential role in the success of running a taxi business as the user could easily book a taxi from any place using mobile taxi apps on their smartphones. In the online market, you will be able to see there are many popular names in the taxi booking business.

The best thing about the online taxi business is that there is a lot of scopes to offer greater value and convenience to the end-user. Starting a taxi booking service in the cities where the population is increasing is quite a smart decision. If you want to succeed in the taxi booking business, then the key thing that could help you is to provide prompt services to your customers.
What are the things to consider before developing a Mobile App-Based Taxi Booking Business?
Before you decide to develop a Mobile App-Based Taxi Booking Business, there are certain essential things that you must consider. These essential things could make your business strategy more effective. Check below you will be able to find the essential things before developing a Taxi Dispatch Booking App for your taxi business:

Target the area for business
The essential thing that you must do before running a taxi business is to start the groundwork for the targeted areas or the targeted customers for your business. It would be best if you always aimed to choose the area for your taxi business where there is a high demand for taxi booking services. This process will help you to easily target your customer for business growth.
It is essential for your business that you built the mobile taxi app with eye-catching UX/UI to craft an ionic user interface. The effective user interface helps your business user find out the particular features and offered by your business.
Prefer to keep the professional drivers so that they could provide your customer with quality services. You must know that professional drivers could perfectly help your business to grow over time.
Your business needs to prepare all the essential papers like the required licenses and insurance before you start a business app. You must properly check that all your taxi has the permits for safe use to save yourself from the extra expenses.
The other essential element to consider is the payment Integration feature. Hence try to build easy, secure, and featured payment modes for your business.
Also Read:- How To Make A Taxi/Cab Booking App Development like Uber?
The points that are mentioned above are some of the effective things that you must consider before starting a rider app for your taxi business.

Five effective tips for building a Mobile App-Based Taxi Booking Business
If you want to know how to start a Mobile App-Based Taxi Booking Business, then check below the following tips:-
Being the s business owners, the first step you must follow is to find the niche in the taxi booking app market that too with low market competition.
You may also conduct a technical audit and research like doing groundwork in the place where you have decided to create some criteria for your application. 
It is also essential to create a detailed technical specification of the mobile app like features, functionalities, data flow, and much more.
You must also try to create an effective design and develop the app for your business effectively and efficiently, working based on your business priority.
After the development of the application, you must do the testing of the app by running it on all environments. This process will help you to check whether the app is working efficiently or not.
If you want to start your Mobile App-Based Taxi Booking Business, follow the steps mentioned above to make your work convenient. Make sure you prepare your business goals to succeed more fruitfully. There are many advantages of starting a Mobile App-Based Taxi Booking Business as it is easy to launch and could easily be customized as per your requirements. But make sure to business requirements before starting the taxi business in force.