Let's face it, the COVID-19 pandemic has shaken the world left, right, and center. Businesses around the globe are enduring a critical crisis, with many going bust. The stock markets are going haywire, millions have become unemployed, and financial distress is rife.
As a retail business with little focus on digital, you've likely already suffered losses and surely need to switch things up in order to survive, and later thrive. So, how do you bounce back stronger in a post-COVID-19 world?
Well, in a nutshell, you need to go all-in on digital and eCommerce. That is, you must concentrate your efforts on creating a compelling digital experience because your shoppers are now gravitating online for both essentials and discretionary spending. The already rapid transition to online shopping is only being furthered by the COVID-19 crisis.
Read more : Estimating Corona Virus Impact ?
Once businesses start to reopen, it is very likely shoppers will be super cautious about visiting crowded stores, with social distancing guidelines in place. All this means that a strong focus on eCommerce mobile app, digital experience, and even remote work would be at the crux of your business.
And so, with its importance crystal clear, here's how you can give shoppers a truly compelling digital experience:

Review and Revamp Your Business Website
Take some time to review your existing website to determine where and how you can improve. Be brutally objective, then answer the following key questions:
Do you like the speed at which it loads?
Do you find it easy to navigate?
Do you like the look-and-feel of the site?
Is the copy engaging enough?
Does it look trustworthy?
Is it mobile-friendly and responsive?
Don't fret if you can't say "yes" to these questions, as this is your opportunity to revamp your website. Start with your site's loading speed, which is pivotal to creating a solid digital experience.
Your website shouldn't take more than three to five seconds to load. But if it does, it's time to strip your website off of bulky images and useless elements. Minimize HTTP requests, use a content delivery network (CDN), enable compression and browser caching, and basically do whatever it takes to optimize your site speed.
What's more, Google's research suggests 53% of people will leave a mobile page if it takes longer than three seconds to load. So, the need for speed is critical for mobile users as well.
After that, ensure your site's structure and design is intuitive to navigate, responsive (adapts automatically to the screen size on which it is loaded) while also being visually appealing.
Next, don't compromise on content quality, and make sure all your content and website copy is top-notch – valuable, comprehensive, well-researched, original, readable, actionable, and grammatically and factually correct.
Also, do some competitor analysis to know how you measure up against the competition. Check out their websites and online stores to see the user experience they provide and what tactics they're using. Don't copy them, but pick up the good stuff and further improve upon that for your own site.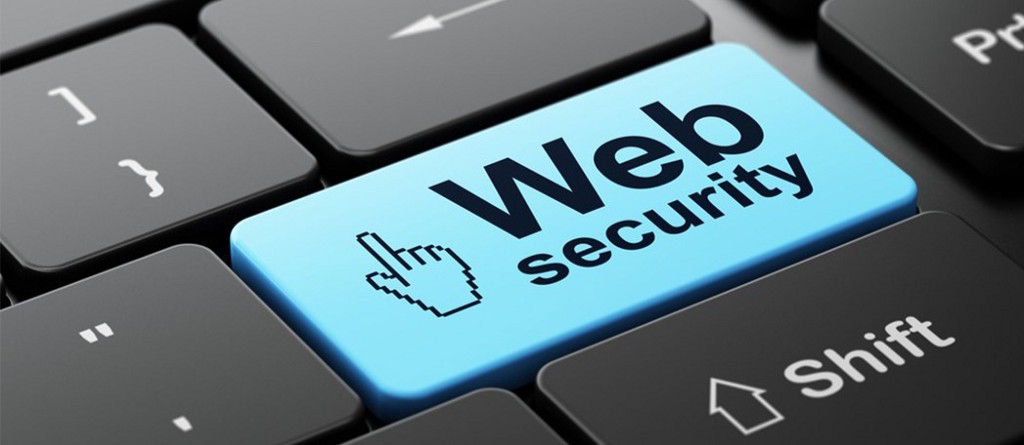 Ensure Website Security
Needless to say, your website's security is critical for both your business and your potential customers. A secure website serves as a safe environment for shoppers which in turn, helps boost sales.
Thus, don't wait for hackers to teach you a lesson about the significance of securing your site. See to it that your website has:
Strong login credentials for better immunity against brute force attacks.
Up-to-date content management system (CMS) and plugins.
Frequent backups, malware scans, and vulnerability tests scheduled.
Furthermore, install an SSL certificate to secure the connection between your hosting server and your visitor's web browser. With an SSL certificate, browsers will show a padlock sign next to your domain name which implies that all the information exchanged by the visitor on your site is safe.
Simply put, an SSL certificate protects your customer's sensitive data and is considered so important that Google uses it as a ranking factor. Today, site security, complete with an SSL certificate, is necessary for providing a strong digital experience.

Personalize the User Experience
At the heart of a powerful, modern digital experience is personalization. Your site's visitors will always appreciate receiving some level of personal attention from you. No one likes to be cast into a "general" category and treated as "just another shopper".
In fact, 78% of U.S. Internet users said personally relevant content from brands increases their purchase intent. And according to Salesforce's survey of more than 7,000 consumers, 57% of consumers are willing to share personal data in exchange for personalized offers or discounts.
While personalizing your website effectively is a tricky process, there are things you can do right away to make the experience more personalized. First, collect sufficient data about your audience so you can precisely tailor your content and product offerings to their preferences. Have your visitors sign up for an exclusive newsletter or offer them a free downloadable resource such as an ebook in exchange for valuable information like name, email address, and interests.

You can recommend products based on ones that have been frequently viewed or purchased with the one the customer is currently viewing. Recommendations can also be based on the shopper's buying history at your store if they have any. Essentially, by leveraging the shopping behavior data of past customers, you can predict what future customers will like.
So, you can recommend relevant products to your audience at multiple touchpoints of their buyer's journey, right from the home and catalog pages to order confirmation pages and even send personalized marketing emails.
Besides, personalized recommendations also extend to the content on your website. Publishing high-quality content (blog posts, infographics, etc.) on your website on a consistent basis will bring in a steady flow of traffic and improve your store's search engine rankings.
While your content may be top-notch (as discussed above), everyone has different tastes and preferences. Thus, consider leveraging an AI-powered software like Alter to quickly and easily start showing different content to different visitors, tailored according to their personal interests and behaviors. Doing so will further enhance their digital experience on your site which, in turn, will boost engagement and conversions.

Garner More and More Social Proof
Another important element of a gripping digital experience is the amount and quality of social proof. Think about it – why does the name "Shopify" spring to mind when you consider starting an eCommerce store? Because you're tired of hearing how great it is from people in your network and even strangers on the social web. It is a brand endorsed by millions.
Before they part with their hard-earned money, prospective customers want proof that what you're offering is genuine and good quality. Putting social proof on your website in the form of customer reviews, testimonials, social media shoutouts, and influencer endorsements is a highly effective way to reassure prospective customers that your business is trustworthy.
It also facilitates an informed decision. For instance, displaying customer reviews along with star ratings on product pages can compel potential customers who are unable to make a decision to finalize their purchase.
One way to garner more social proof in the form of user-generated content (reviews, testimonials, shoutouts, and so on) is by running contests on social media. For example, a hashtag contest on Instagram presents an incentive for consumers to publicly tag and praise your business (and hence, to some extent, endorse it). You can also politely ask customers to drop an honest review after a week of their purchase on review platforms like Yelp.
Final Thoughts
As we slowly go back to resuming normal activities, we're still going to be turning to digital over in-person activities as much as possible for the foreseeable future. For businesses that were more focused on brick-and-mortar, now is the time to establish their digital presence and adapt to changing consumer behavior.
As such, eCommerce's share of retail sales was already booming fast, and the pandemic will surely accelerate that growth in the next year or two.
Thus, providing an outstanding digital experience now means you'll be ready for whatever lies ahead. Giving your shoppers an amazing digital experience can separate you from your competitors and result in a loyal customer base for your brand.