What are the best strategies for social media marketing? Many social media trends and strategies can help you impact your social media marketing, which also boosts your SEO rankings.
Social media marketing is a great avenue to increase brand awareness, get quality traffic, drive user engagement, and increase sales.
Out of the 7.83 billion population in the world today, 4.20 billion people actively use social media. Social media now has a global penetration rate of 53.6%, and we are not even halfway through 2021. And a staggering 4.15 billion of those users access social media platforms through their mobile devices.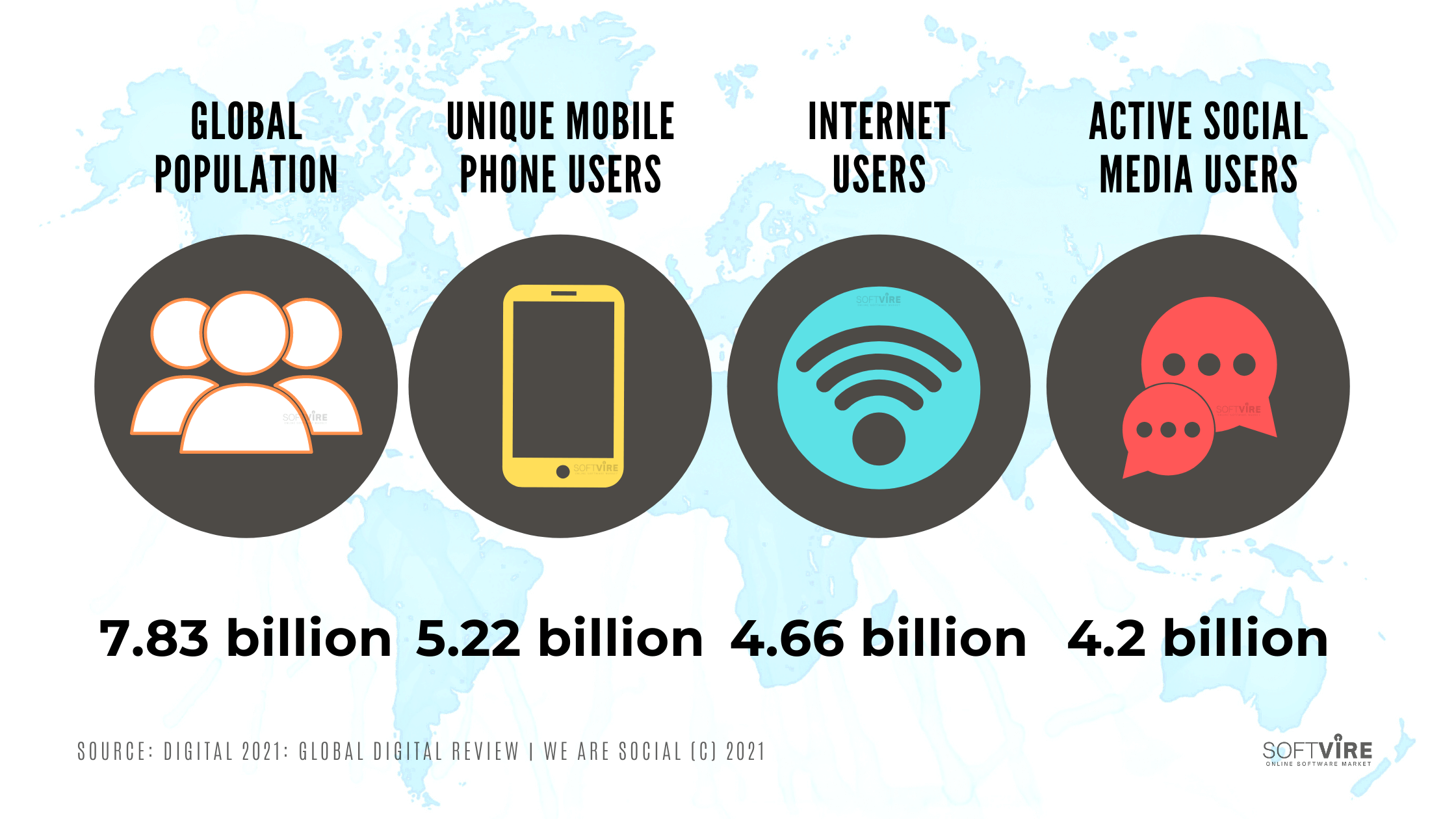 Before you can dive into strategies to employ, let us look at some recent facts about different social media platforms.
The State of Social Media Platforms
1. Facebook is not as popular and is even declining.
Most social media marketers no longer consider Facebook as the most critical platform. Its popularity among marketers dropped to 59% last year, from 67% in 2018.
In fact, 10% of social media marketers are pulling back from organic marketing strategies via Facebook. However, there is still a good 94% of marketers that still use Facebook in their marketing plan.
Because despite the decline of Facebook, it is still a dominant social media platform. Even when it comes to video content, it dominates the market share together with YouTube. So, Facebook remains critical in lead generation and brand awareness. More than 50% of marketers will even increase their Facebook ads in 2021.
2. Instagram is still trending.
Hot right after Facebook's tail is Instagram. Almost 70% of marketers are increasing their organic outreach through Instagram in 2021. Its shoppable posts are all the rave among eCommerce businesses because it enables Instagram users to purchase products right within the app. You can get conversions right off the platform, as well as increase your clickthrough rates and online dominance.
3. Not all marketers are using Messenger bots.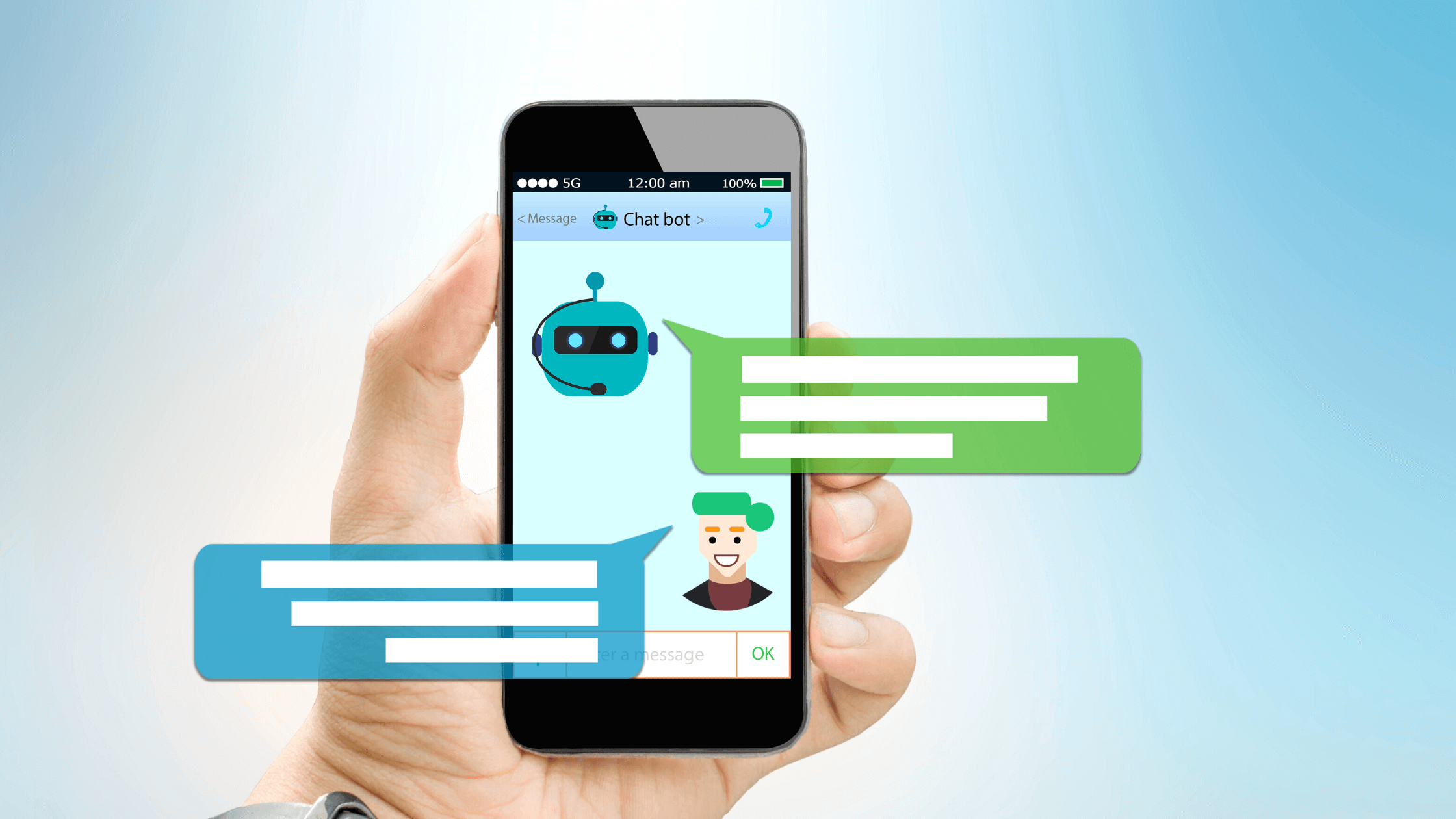 Messenger bots have not yet caught on with social media marketers. Only 13% use Messenger chatbot services today.
One of the most significant drawbacks of chatbots is that they were designed to handle first-level questions only. They may not be able to resolve complex queries. You need to train them to talk to your customers in the right way. And, you also have to structure and optimize your knowledge base for easy access by a bot.
But you need to optimize this feature, like Facebook ads that send to a Messenger chatbot gain profit anywhere between 4x to 50x.
If you make your ads user-friendly and mobile responsive, Messenger ads can perform 3x to 5x times better than desktop ads.
You can also use Messenger for outreach like you use email marketing platforms. You can automate your Messenger chatbot to outreach specific audiences, collect user-information, and efficient segmentation based on user preferences or behavior.
4. Most marketers ignore TikTok.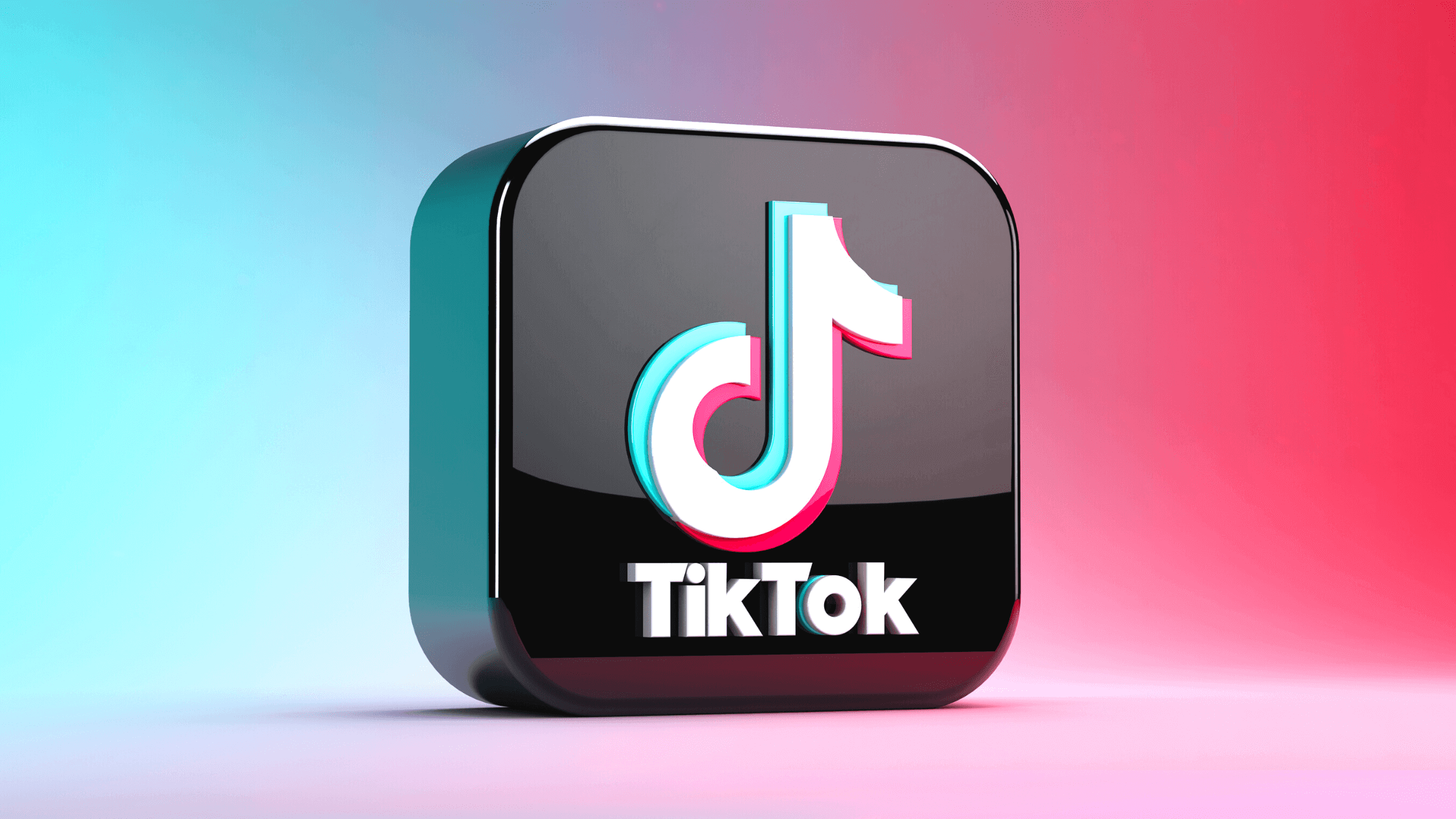 Only 5% of marketers are using TikTok. A significant 74% do not plan on using the platform in the next year.
However, you need to be optimizing this platform as it reached phenomenal popularity during the pandemic. You can actually do effective brand positioning on TikTok.
TikTok has accumulated more than 800 million active users monthly. In March 2020, it recorded a staggering 115 million downloads.
The platform is also infamous for turning regular TikTok users into influencers. As a result, influencers from other platforms have been using TikTok, as well as celebrities and even big brands. It now has advertising options for brands who want to take advantage of its rise in popularity.
5. YouTube is still on the rise.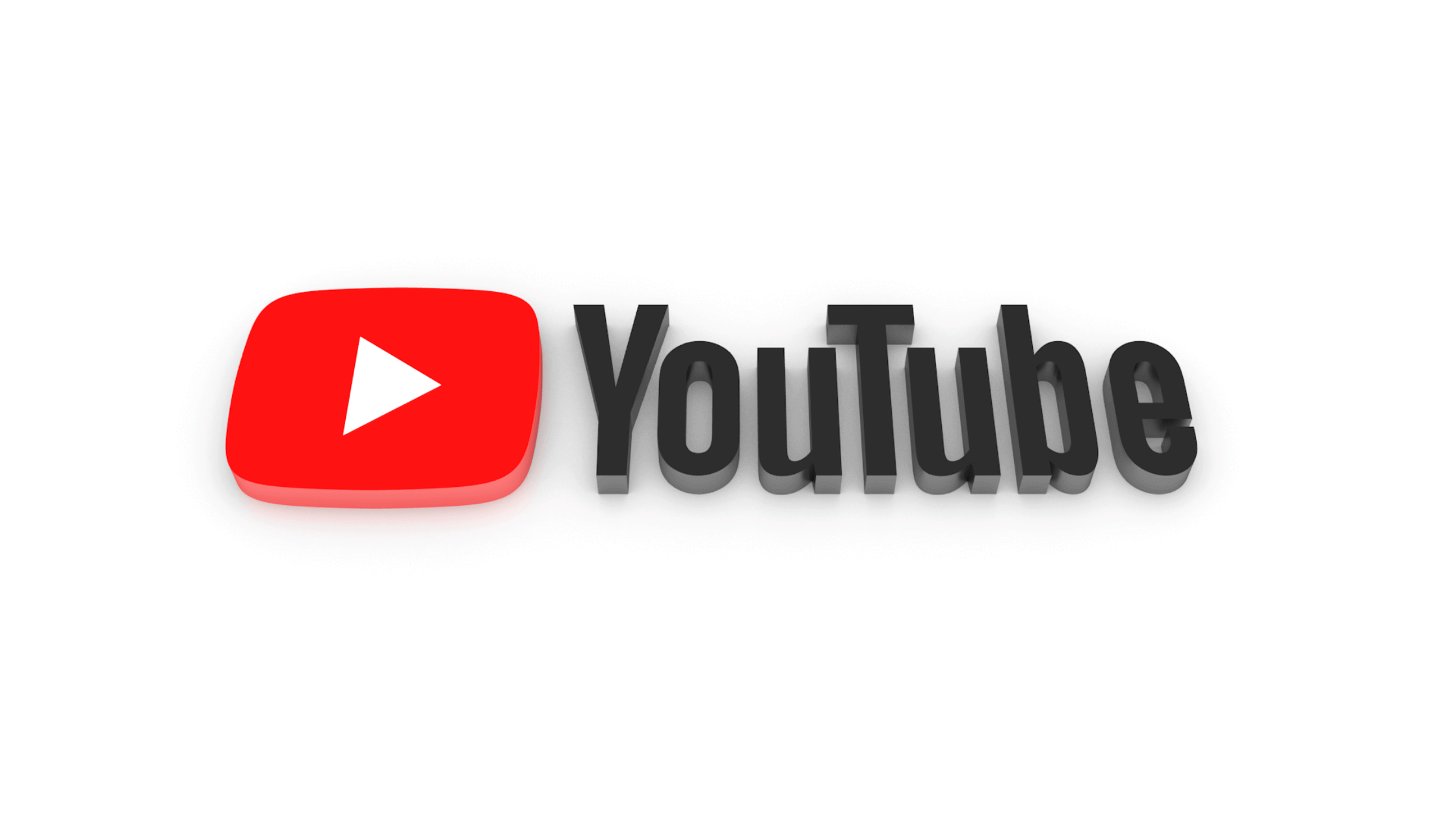 A significant 69% of marketers plan on increasing their use of YouTube videos, and 73% want to learn more about marketing on the platform. YouTube is the number one video channel, used by 55% of marketers.
In the opening quarter of 2020, YouTube reached advertising revenues of $4.04 billion, with the most popular YouTube channels garnering over 100 million daily active users. In 2021, that number balloons to 5.56 billion dollars.
How to optimize social media?
Almost all businesses today, around 97% of them, use social media for marketing purposes. Still, even as companies ramp up their social media efforts, they struggle to optimize social content best to achieve desired business outcomes. Most businesses have difficulty deciding which specific tactics are most effective.
A recent survey by Adobe and Software advice shows that most businesses use at least three social media platforms for marketing purposes, with about 70% posting content at least once a day.
Popular SMM (Social Media Marketing) strategies include usernames, profiles, visual content, hashtags, targeting specific audiences, and efficient scheduling of posts as important tactics for optimizing social media content.
The use of CMS (Content Management System) tools to create, schedule, publish and manage posts and engagements also proved efficient for most SMM teams. Those who do not use such tools experience challenges in optimizing their social content.
Here are some of the best SMM strategies you can use for your campaigns.
10 Best strategies for Social Media Marketing
1. Recognize Your Audience And Choose Your Platforms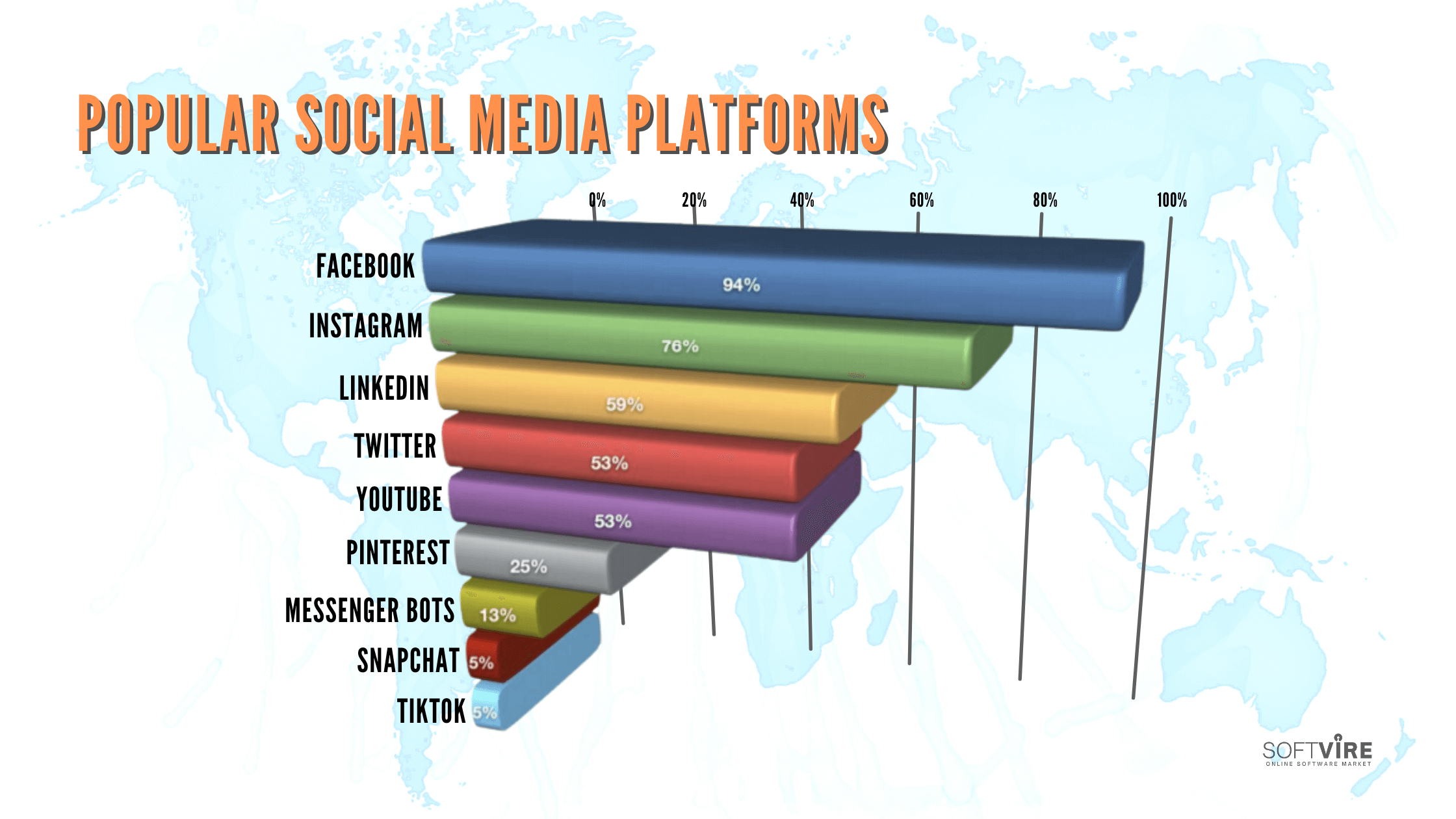 You need to choose the most appropriate social media platform based on your target market and its demographics. Understand your audience, their buyer persona, and their preferences.
You need to know the exact age group you are targeting, their location, and even the common profession. For instance, if you are a software company, are you targeting young professionals, business startups, or maybe well-established B2B/B2C companies? Even if they are all professionals, the age difference, expertise, and capacity to purchase factors a lot in your SMM campaign decisions.
If you want to target young professionals, you need to augment your content with explanatory or instructional content. Maybe not all of them are well-versed in the product or service you are providing. If you target those from B2B/B2C and even big enterprises, you can package corporate software or higher-end products because they have the capacity to avail or purchase.
You would probably need to use Facebook, Twitter, and LinkedIn more because these platforms work well with your target demographics.
But say you are a clothing brand targeting a younger audience, then Facebook, Instagram, and TikTok may be a good fit for your needs. If your product or service is for women, you can add the staples Facebook, Instagram, and Pinterest.
Facebook is the market leader in social media with the most monthly active users, but 60% of IG users log in regularly, while LinkedIn delivered 80% B2B leads for businesses. Meanwhile, YouTube is a melting pot of all kinds of users, regardless of age, gender, location, and profession. It has 2 billion monthly active users (MAU) compared to Facebook's 1.5 billion MAU. Most users who go to YouTube look for instructional or how-to videos, aside from videos for entertainment, music, news, and information.
Knowing the strengths and weaknesses of different social media platforms will significantly help you play the venues' strengths where your target market is. You do not have to have a social media account on all platforms. You just need to be strategic and choose those that will serve your needs the most regarding leads, engagements, and conversions.
2. Create and Follow a Social Media Content Calendar
It will be hard to produce consistent output without consistent planning. Suppose you are serious at all in gaining those leads and conversions through your SMM strategies. In that case, having a Social Media Calendar should be one of your priorities. It sets your team at one pace and lets you quickly reference your posts' progress and performance.
You can also use Social media content calendar tools to help automate the publishing of your content consistently and efficiently. Tools help teams improve, collaborate, distribute resources and give a more detailed understanding of what works and what doesn't.
Semrush has a user-friendly Social Media Poster that comes with a Google Chrome extension to easily share images, videos, and text from anywhere on the web. It lets you schedule on multiple platforms at the same time, although Instagram posts come as a reminder. You would have to post on Instagram manually, with Creator Studio, or through other tools like Hootsuite.
3. Increase Your Impact With Visual Content
Adding images to our content makes it more dynamic and appealing to your audiences. In fact, image-rich posts on Facebook get almost 3x more engagements, and tweets get as much as a 150% increase in engagements.
Here is an example of a successful campaign by Dove called "Courage is Beautiful." Just with the images alone that they edited together in a short but compelling video, you will instantly get the message of their campaign. They are putting health workers in the spotlight to show appreciation and support and emphasize that courage is true beauty, especially in times of great calamity.
Instagram has to set the tone and the example on their own IG page as well. It is full of powerful imagery, mostly User-Generated Content (UGC) that makes you curious and compels you to click the image or the video.
4. Use hashtags.
Hashtags give people a way to find YOU. That is why it is crucial to treat hashtags like you would treat keywords for SEO.
Research on the trending hashtags that competitors and other influencers are using in your niche. You can also search for conversations and other engagements around your brand or niche to develop the right hashtags.
You can repeatedly use those hashtags in a campaign in various ways. You can use it with your content, reposts, contests, polls, images, videos, and the like.
However, do not overdo your hashtags. Having a multitude of hashtags makes you and your brand look spammy and inexpensive. Since hashtags are brand identifiers, carefully choosing your hashtags can generate the buzz you need around your posts and even encourage clickthroughs to your website.
If you use too many hashtags, it can result in a loss of engagement. To avoid that, use high-volume hashtags relevant to your post. You can also use relevant hashtags from popular hashtag generator tools.
5. Build Your Community Via User-Generated Content
User-generated content (UGC), or user-created content (UCC), optimizes content from users and into their content marketing or social media marketing strategies. Since social media is one big pool of UGC, it is easy to integrate this type of content into your social media accounts.
Share text content, pictures, videos, audio, blogs, and even conversations on social media platforms and open-source websites where UGC is allowed.
Since users trust their peers and influencers more than what brands actually say about themselves, UGC is such a unique advantage in your SMM campaigns. For example, 60% of eCommerce customers trust user-generated content, like reviews, photos, and comments posted by other customers.
UGC creates trust and brand authenticity. Regardless if consumers are following an influencer, startup business, or an established corporate brand—users trust content from fellow users seven times more than what brands say about themselves. UGC comes as a refreshing alternative amid disruptive and inauthentic marketing rampant today to get product insights in a more personal, authentic, and trustworthy level.
It also boosts user engagements and conversations, even an essential factor for SEO rankings.
Lastly, UGC can drive leads, traffic, and conversions. And since it comes at no extra acquisition cost for you, then you can improve your ROI significantly from your campaigns.
Starbucks also wins with its UGC content.
6. Tell Your Brand Story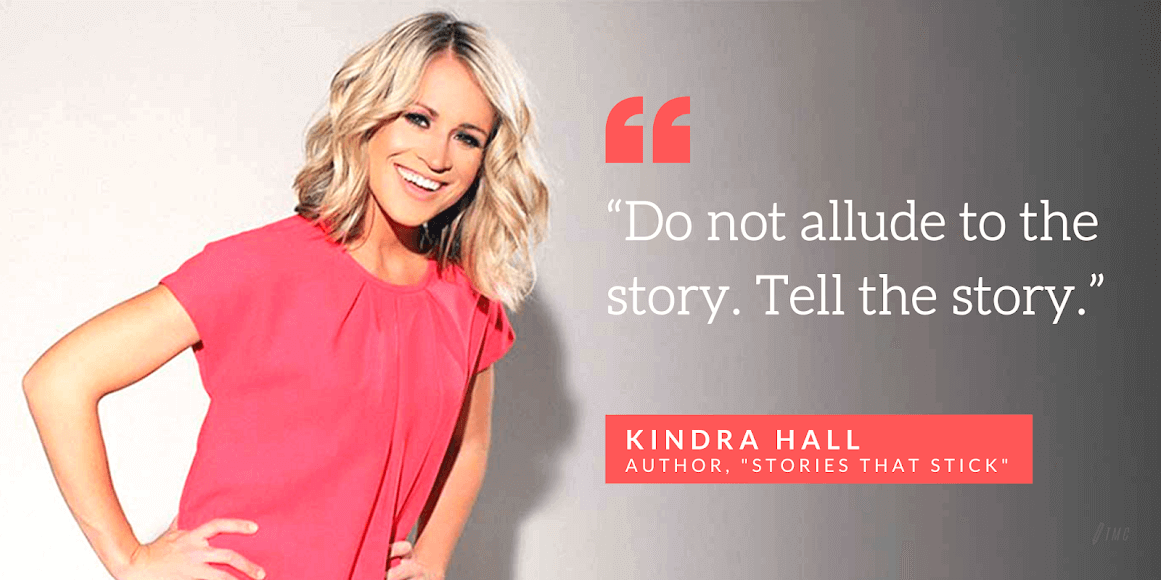 Storytelling is a content and design strategy that aims to deliver content in the most relevant, meaningful, and authentic way. This technique provides real and valuable interactions with your audiences that eventually bring higher engagements.
With your brand's backstories, you give your audiences not just a brand to follow but a narrative as well. You encourage personal interactions that appeal to audiences' emotions, so these interactions stick and lead to brand loyalty.
The more you use storytelling in your social media marketing strategies, the more you add substance or value to your audiences, and the more they follow your brand.
To make your story more interesting, divide your brand story into "chapters." Then, craft a narrative campaign that showcases your company culture and reveals your history.
You can post photo updates of brand or business events, share BTS or behind the scenes videos, and publish blog posts showing real victories and struggles your team is going through. Do not be afraid to show your brand's human side because you will actually gain their trust even more.
Here is an example of the brand Pampers, which they titled the "Share the Love" campaign. It highlights heart-warming videos aiming to inspire and encourage mothers that they are enough and they are doing a good job. The company hit it right to the heart since a survey shows 9 out of 10 mothers do not think they are doing a good job.
7. Leverage Different Social Media Platforms
Optimize the strengths of different social media platforms to push your social media presence.
Facebook provides a vast variety of choices in organic and paid ads. You use ads on segmented audiences at specific times, even to match specific events in the lives of your target segment.
Boost Engagements on Instagram and LinkedIn
Instagram is a trending platform for the lifestyle and consumer market. It has a younger user base, so engagement is crucial since the younger generations consider it valuable. You also need to create unique hashtags to make it easy for them to follow your campaigns, collaborate with peers and influencers, and publish great content are some of the essential tasks.
On the other hand, LinkedIn is a great business networking tool that allows you to focus on a very segregated market of professionals. LinkedIn promotions are perfect for Business-to-Business (B2B) marketers. LinkedIn ads have an almost 300% increase in lead generation and conversion ratio than Twitter and Facebook.
Use Twitter and other Forum Sites
Test your content on forum platforms before publishing. Here you can test if your content or product ideas will be successful or not via the data you gather from posting, answering, upvoting, and downvoting questions and answers.
Twitter is ideal for eCommerce marketers for idea testing as well. You can learn valuable information via different CMS tools, so you can know your target market's preferences, buying activity, and what kind of content would likely push them to engage.
Optimize Video marketing for YouTube
A strong presence on YouTube increases your social media presence dramatically, as a majority of YouTube users follow and interact with their favorite channels and creators. In addition, 80% of purchases happen after watching a YouTube video about the product, service, or brand.
8. Stay consistent, active, and engaged.
It's not just about releasing content that's important in social media. Your consistency is also crucial. Stay active in posting and engaging with your audiences. It keeps your audiences consistently active and engaged as well.
Respond to comments, feedback, and queries right away. You can also use messenger bots, but remember that bots should only be augmenting your efforts to engage with your audiences, not replace them. It is part of providing excellent customer services to further stand out as a brand on social media.
9. Work with Social Media Influencers
You can outrank competitors in social media through influencer marketing.
Around 40% of Twitter active users make a purchase influenced by a tweet from an influencer they follow or believe in. Users treat influencers as trusted friends that can tell them straight about your product or service. If you collaborate with the right influencers who have a significant following, it can significantly boost your brand image.
Also, prioritize getting micro-influencers over global ones because they are not just less expensive to collaborate with. They can also deliver more significant leads to your brand.
10. Turn Loyal Customers into Brand Advocates
You can also optimize advocacy marketing in your social media strategies. When customers who follow your brand openly talk about it, this serves as a big advantage. 80% of eCommerce shoppers conduct their own research before buying.
In fact, 83% of buyers trust recommendations from family and peers. It comes with no added acquisition costs, but you need to combine different strategies that provide valuable customer experiences to get to that level of marketing.
Here's an example of a brand advocate's Instagram post: @lifeslittlecrafts.
This particular IG user has almost 2,000 followers and promoted the brand on their own. It is an excellent opportunity for the brand to include this user into their community of brand advocates and even a possible collaboration.
Conclusion
An effective social media marketing strategy is a vital part of your overall marketing plan. Using innovative ways to interact with your audience will help you improve your outreach. Finally, a winning and consistent brand personality across all of the social media platforms is vital. Having a strong presence on social media that appeals to your target audience is a great strategy to excel in your SMM strategies.