The mobile technology has taken over the digital era. Mobile devices now claim the spot as the most used technology in modern internet usage. It has overtaken desktop and laptops in terms of online searches. That is why mobile marketing has now become an essential key to the success of a particular business.
What Is Mobile Marketing?
Mobile marketing is a diverse team. It can comprise of many marketing techniques, strategies, and processes. What makes it unique among other marketing elements is that it targets specific users. That users are those who depend on their mobile devices for anything on their day to day activities.

As people continue to lean on mobile technology, mobile marketing has become essential to reach your desired audience. Many marketers and business owners are now leaning into mobile marketing as their top choice to help grow and establish their business. This marketing tactic can do so much to facilitate engagement, increase brand awareness, and even improve sales generation that can transform your business performance.
However, you should note that it adapts to whatever screen size your customers are using for this marketing strategy to appeal to your desired audience. Some of the marketing techniques you can associate with mobile technology include email, social media, content marketing, and others. Aside from doing digital, it would be best if you also did a multichannel strategy like the use of SMS to make your mobile marketing efforts more effective.
Read more : The Comprehensive SEO Guide For Ecommerce
What Makes Mobile Marketing Important
As more and more companies are now leaning on to mobile marketing, it is essential to know its importance and the benefits it can provide your business.
Connects With Your Target Audience
Around the world, there are over 3.5 billion smartphone users. As more people rely on their mobile devices, banking on mobile marketing allows you to connect to these audiences. This marketing technique can improve your promotional activities to tap a specific audience regardless of what you offer. That makes your marketing efforts more targeted, and you can put your content forward as it captures your target audience.
Improves Engagement
Consumers these days tend to shy away from any promotional activities. That may be because marketing strategies are plastered everywhere. It can be seen on billboards; it can be heard on radios, played on TVs, and even emails. Many customers choose to ignore all of these marketing techniques.
To find success in your promotional activities, you can opt to rely on mobile marketing. Doing mobile marketing is, by far, the easiest way to grab the attention of your users. SMS marketing is one tactic that has very high open rates. Accordingly, 82% of people using mobile phones receive and view a text message within 5 minutes. Compared with email marketing, it is also more effective as promotional emails are sometimes diverted to spam or trash without even opening it and reading its content. With SMS, almost all messages are opened by the recipient.
It is also hard to miss push notifications, alerts, and other reminders to capture your users' attention. These tactics can improve your engagement and can improve your numbers at your bottom line.
Builds Brand Loyalty
If you want to focus on repeat sales or income and build a strong following for your brand, you can invest in mobile marketing by creating an app for your eCommerce brand. It is an effective way to prolong your customer's lifecycle. You can also encourage them to engage repeatedly and transact with your brand.
Having an app version of your store can directly release any update or promotional activity. It can also be an effective way to process sales. For repeat customers, you can also use these mobile applications to reward your customers and give them incentives. Doing this, build your brand reputation, and encourage them to remain loyal to your brand.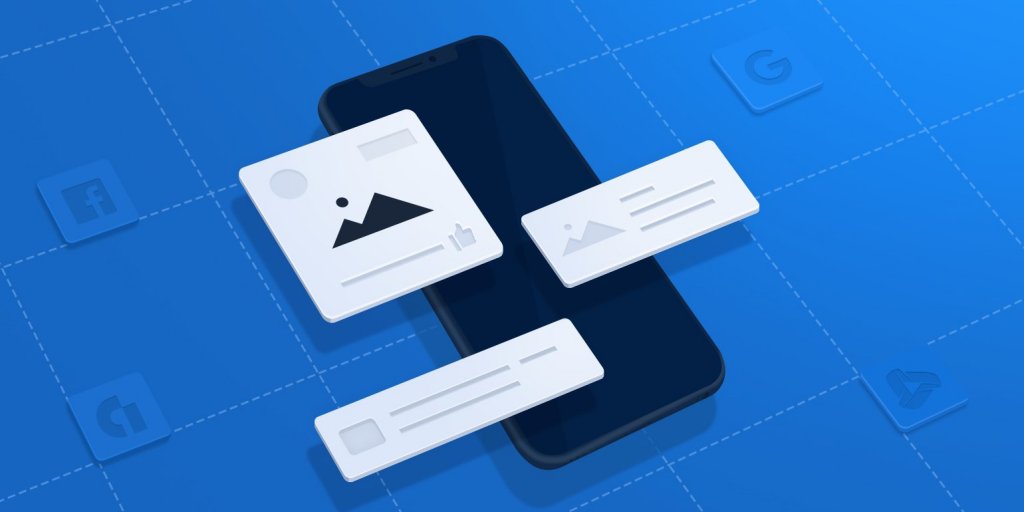 Ways To Effective Use Mobile Marketing For Your Business
Mobile marketing can be an effective way to propel your company to success. It can allow you to reach your desired audience effectively. However, you need to ensure that you are doing it the right way. Here are some ways on how you can make the most out of your mobile marketing strategy.
Mobile-friendly Content
When you have an eCommerce business, it means that your brand's most important resource is your website and webpages. To ensure that your website serves your mobile marketing campaign well, you need to make sure that your site and its related content are mobile-friendly.
Your website should promote a positive experience, no matter what mobile device your audience is using. Your website and webpages should be able to adapt and fit nicely on any mobile device screen. It should also load quickly and does not have any issues or specific errors when viewed from another screen. If your site fails to perform all of this, your target audience will abandon your website's interaction and move on to your competitors.
SMS Marketing
When you hear or discuss modern phones and their potential in the marketing landscape, it is tempting to only think about digital opportunities made available by the internet connectivity. However, one of the most effective ways of mobile marketing is still in traditional settings. Text messaging is a conventional method, yet an excellent marketing tactic that any eCommerce business can explore.
Connecting with your target audience through SMS is somewhat on a personal level. It can work on your advantage as it also has the highest open rates among other marketing channels.
Use of Videos
Videos have become a core in the digital marketing realm. It can be highly effective for many marketing promotions and can even influence many consumers' purchase decisions. For mobile users, video content is being consumed at a prodigious rate. That is why the use of video materials in your mobile marketing strategy can be very beneficial. It can capture your desired audience's attention, engage them, and help them be converted into sales.
Personalized Campaigns
Nothing beats a personalized campaign; this is why personalization is now making waves in digital marketing. Whatever strategy you incorporate in your mobile marketing campaigns, make sure that it is personalized. It should make your customers feel that you are directly talking to them.
Voice Search
People used their mobile phones for voice search instead of on their laptops. More and more people are now starting to search for anything on the internet than typing search phrases. So, it is essential that you optimize your webpages for voice search. Find keywords related to your niche industry that people might say on their phones.
Mobile Apps
If you are determined and motivated to lean profoundly on mobile marketing to help your business grow, you might want to consider developing your mobile app. A mobile app for your business can be an effective way to bring your brand closer to your audience. It can capture their interest and make it easier for your audience to learn more about your products, offers, and other necessary information. Your mobile app can also boost brand recognition, establish your reputation, and develop trust with your audience.
Final Thoughts
The business landscape continues to grow today. As the technology keeps evolving, it has given way to technological advances like mobile devices that can significantly impact businesses. Aside from technological developments, different business industries continue to expand, grow in popularity, and become more competitive.
To combat competition and to stay relevant to your target audience, you need to implore effective marketing strategies in your business. Mobile marketing is no longer optional; it is now a must these days. If done correctly, it can deliver outstanding results that can give your business the success you are aiming for at the very start.