Small businesses face various challenges. Among the biggest ones is getting noticed by potential customers. After all, when there are big fishes in the sea, it is quite difficult for the small ones to leave an impact.
One strategy that can go a long way in helping small businesses is local SEO.
Why?
According to SEO Tribunal, a whopping 97 percent of people learn about local businesses via online mediums! Additionally, 88 percent of searches about local businesses made via mobile phones result in in-store visits in the next 24 hours.
Considering how strapped for cash most small businesses are, focusing on the right tactics can help in sustaining a business.
Local SEO revolves around optimizing a website experience for local search results. For instance, if you run a small pizza store, when someone within your business area searches for "pizza near me", ideally your business should pop up.
Here are local SEO tips that are bound to prove effective.
Claim and Optimize your Google My Business Page
According to an Insight Study conducted by Bright Local, potential customers are 84 percent more likely to stumble upon a given business's Google My Business (GMB) listing when searching for a related product. And over 64 percent of consumers use the listing to find relevant contact information.
As a small business, if your firm isn't reflected within the listing when people search for it, you are bound to lose out.
If you haven't already, create a verified GMB account. Update the core information on the listing. This includes your business name, location, hours of operation, website, contact information, and photos.
Make sure each piece of information is updated. The last thing you want to do is confuse or anger your potential customers by sharing outdated information, especially when it comes to your address and operating hours!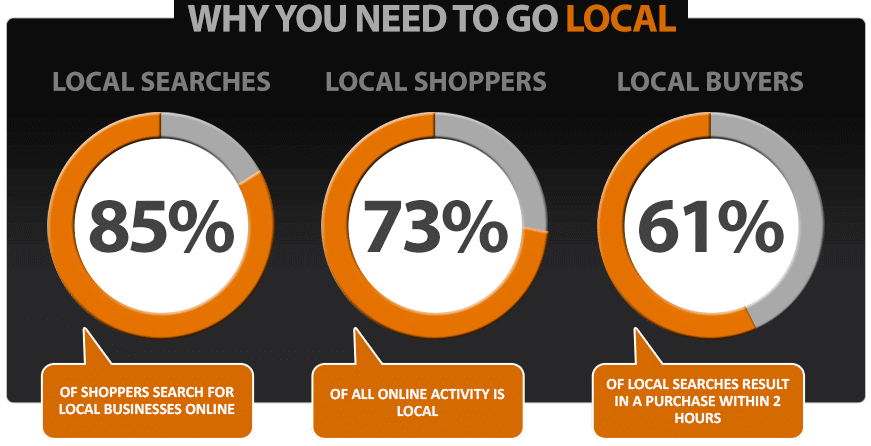 Remember, anyone can suggest edits to the listing. It is, therefore, essential to periodically log in and see if the information on the listing is correct. Once you have created and updated your account, optimize it by encouraging your current customers to share reviews about your service online.
Use email-marketing to send automated emails to your subscribers, including a link to your review page. Also, make sure to respond to all reviews, whether it be positive or negative. This will allow your business to reflect its positive brand image to the masses.
Include local keywords in your content
Just like adding the right keywords is important for general SEO, the same is true for local SEO as well. The only difference here is that rather than general primary and long-tail words of your category, you should add keywords with local intent.
According to HubSpot research, phrases that include the words "near me" have seen a growth in usage by a staggering 150 percent. To capture this audience, you must include such words in your content.
Here, keyword research tools will be of immense help. There are various ones you can choose from. A popular choice is Ubersuggest's free keyword tool. In this, all you have to do is add a local keyword, and the tool will give similar words you can add to your content.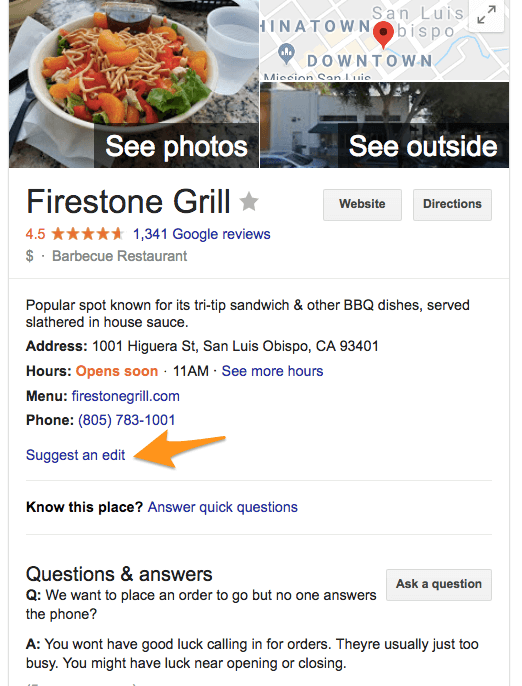 It also presents information about each keywords' performance and CPC. Here, the best hack is to select words that are moderately well-performing. This is because the top words are likely to feature immense competition. Also, try to go for long-tail words and questions. They have a conversion rate of 36 percent.
Implement local link building
As per Social Media Today, 41 percent of businesses find link building to be the most challenging aspect of SEO. While it may be tough, you need to incorporate this element into your local SEO strategy to ensure that your small business gets noticed.
What is local link building? This refers to the art of building local links, both externally and internally, to further optimize a business for geo-targeted keywords.
The easiest way to build local links is by guest blogging on relevant local websites. This helps you in two ways. Firstly, it allows you to link back to your article from another authoritative source, thereby building your credibility. Secondly, it helps in networking with the local players.
Other relevant local link building ideas include:
Entering your small business for relevant local awards.
Collaborating with local influencers to leverage their reach.
Writing about your favorite local businesses to encourage others to write about you in return.
Creating a local resource page (Local industry News, Guides) to act as a source of information.
Since there are quite a lot of websites to choose from and different strategies to use, link building is a very tedious task. It is best to leave this task to a local professional. For instance, if your business operates in Canada, seek the help of a quality Vancouver SEO company for link building.
Also, do your bit by tracking your online presence for any brand mentions that haven't been linked back to your website. Similarly, track your rivals' links to identify opportunities for your brand. You can view these as low-hanging fruits that you must leverage.
Use tools like Mentions or Google Alerts to see what local publications and businesses have mentioned you without linking to you. Reach out to them and ask them to add a link to their content, and voila, you are done! On the other hand, you can use Ahrefs to compare backlinks with your competitors.
Add metadata to your website
There are certain elements of SEO that remain the same in both general and local strategies. And adding quality metadata is among them. According to Optin Monster, 43 percent of people decide whether or not to click on a given link solely based on its metadata.
Metadata consists of three things; meta title, meta description, and URL.
Meta Title: The underlined blue title shown in the search result. This is the first thing searchers see.
Meta Description: A pithy summary of what the link is about. Searchers judge a webpage based on it.
Meta URL: The ending part of a website URL that brings searchers to the specific page directly.
Without each element, search engines will not be able to find and categorize your content to show to searchers. Experts advise to keep each content crisp and comprehensive. For instance, the ideal length for meta descriptions is 160 characters since Google truncates the description up to this limit.
From a local SEO point of view, you must include local keywords in the meta description of your small business's website. This will allow local visitors to identify that your brand is truly a local business. For instance, see the meta descriptions of the different restaurants that are reflected when you search for Indian Restaurants in Ottawa.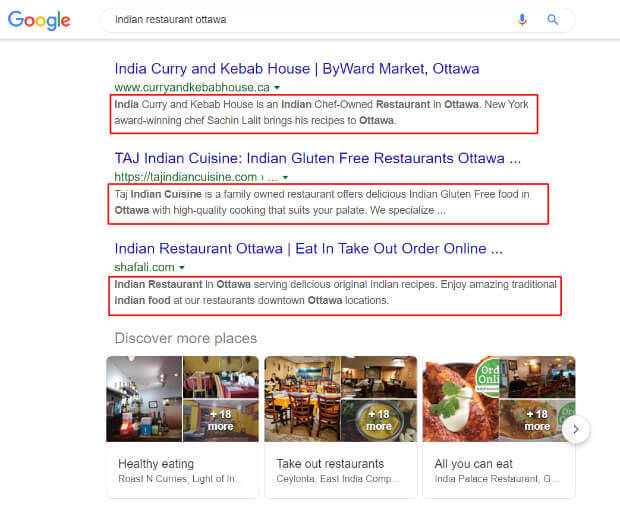 Create a location landing page
SEO Tribunal reports that 78 percent of location-based searches made on mobile result in conversions. A great way to cater to such searches is by including a well-designed and visually pleasing local landing page on your website.
This page serves to provide guidance to potential customers about a given brands' nearest location. It also helps in giving directions since it usually tends to include an embedded Google Map in it.
Just like your Google My Page listing, add the crucial NAP (Name, address, contact number) information in your location landing page as well. This is also a great section to optimize for geo-targeted keywords. After all, it is equally important to make keywords contextually fit in the content. And this can be hard to do in conventional webpages as compared to dedicated location pages.
However, don't overdo it. Keep any introductions or general paragraphs short and to the point. Here is an example of Sycamore Street's dedicated location page.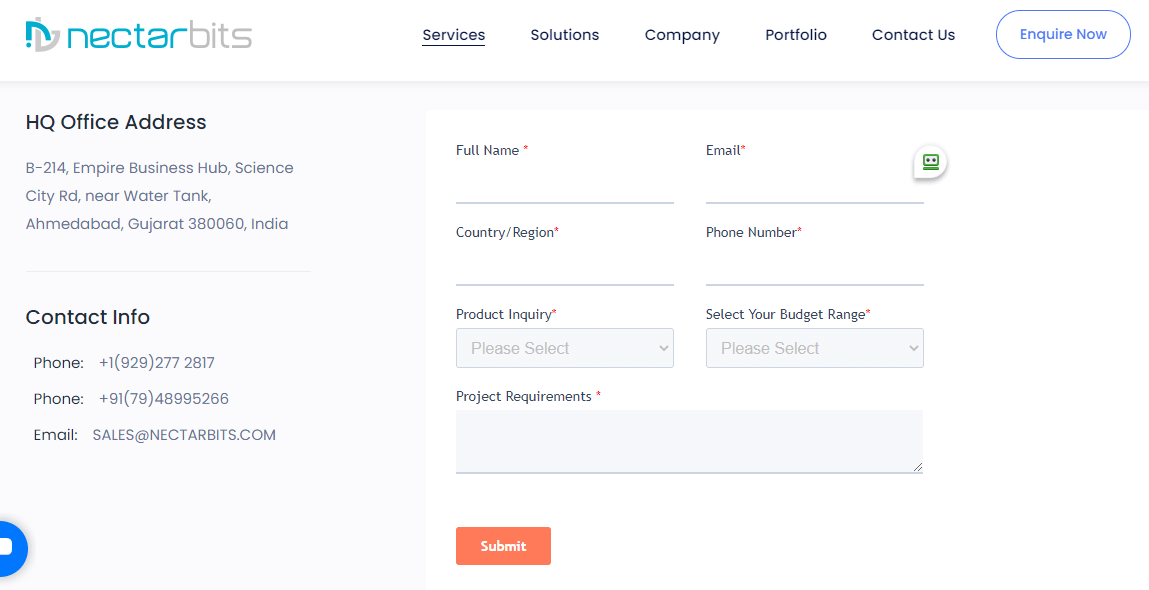 See how it avoids fluff to ensure that site visitors are provided the information they came for. Remember, only those people will click on these pages who are looking for NAP information about your business!
Parting Advice
Being a small business in today's competitive landscape is quite tough. There are a plethora of challenges that you must overcome while trying to attract customers. This includes cash flow issues, stability, regulations, and survival among the competition.
Usually, small businesses rely on the same person for different jobs. This can hamper online visibility since the task itself is very time-consuming. Not to mention that one must constantly track your SERP and make changes to your campaign, as need be.
Ensure that your business does not go under because your business is unable to give SEO the attention it requires. Hire a dedicated resource for your SEO needs or seek help from professionals. Whatever you do, don't take your online visibility lightly.
The more people you can attract and convert, the higher is the chance of your business's success!
Are there any other local SEO tips that worked for you? Help us all out and comment them below.