In the present era, you have to be updated with the digital way of how things function. The world has become a place where any need that people have can be satisfied via an app. Name a service that pops up in your mind, and there will be an app to avail it in the market. Almost every industry has found its way to digitization at present. The job marketplace industry is not an exception to this evolving scenario.
The approach towards finding a job has now changed. There are online job marketplace apps that help users across the globe to get hired instantly. This alternative way of finding a job has become "THE HERO" among millions of users looking for a job. With just a few simple steps and at the convenience of their homes, users can work with the company that suits their qualifications. It would be apt to state that these freelance apps have created a revolution in the job finding marketplace.

How to build your venture with this profitable market?
This rewarding and productive industry is one of the most sought-after business opportunities for many entrepreneurs. Are you one of those entrepreneurs? If yes, then you can set foot in this sector with a Freelancer clone app. With the best company and experienced team of developers in town, you can launch your venture successfully.
Guide to choosing the best app script in the market:
This section will help any entrepreneur choose the most suitable app development company in the market to develop the freelance app. Ensure the availability of these factors with their team before opting for their services:
Multi-platform compatible apps:
The developers' team should help you build a job-finding app that will run successfully on all major platforms. It is the era of smartphones, and launching a business with an app is highly essential. This is one of the vital elements in gaining a massive customer base for your business.
Complete customization:
The company should offer end-to-end customization services for your app. It should be personalized based on your business requirements and users' needs. Fulfilling your users' needs will make you an established brand in the industry.
Server installation:
The team should take care of the complete installation process. Post the app development process, installation is a major phase, and the team should be experienced enough to quickly install the app on any server you provide.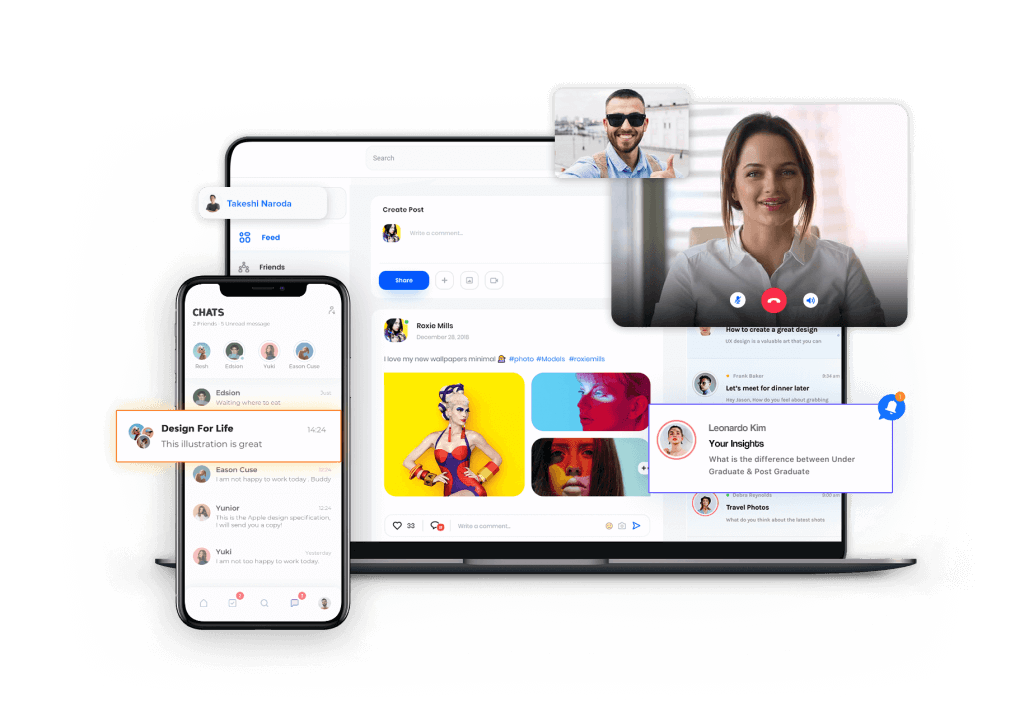 Scalability of the app:
The app should be scaled up based on the requirements that vary in the future. Providing regular updates based on dynamic market trends will help you provide the best-in-class experience for your users.
Post-launch services:
The firm should provide post-launch technical support and maintenance services free of cost for a limited period. Any queries should be resolved instantly by the dedicated support team.
Potential revenue streams of a freelance application:
You should know that the job-finding app will have several revenue sources that will help you to earn profits consistently.
Project fee:
For listing multiple projects with the Freelancer clone app, employers will have to pay a listing fee to the admin. They can add different requirements to each project and post them anytime they require.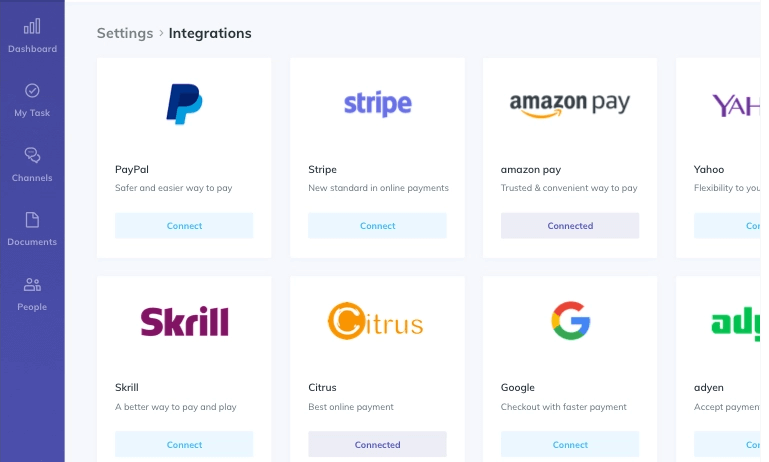 Skill test commission:
Freelancers will have to pay a test fee for each skill test they undertake via the app. This will help in understanding the skill level of freelancers, and they will be suggested jobs accordingly.
Employer commission:
Employers will have to pay a commission to the admin for completion of milestones, freelancers hired, and completion of projects. This will also be a major source of income for business owners.
Freelancer commission:
On winning project bids or receiving milestone payments, freelancers will have to pay a fixed commission to the admin.
Read more : Comprehensive and complete Analysis Of Uber-like App
Feature fee:
If freelancers wish to get into the featured list, they have to pay a fixed fee to the app owner. When employers are in search of a candidate, freelancers in the featured list will be displayed first.
Sealed fee:
In order to hide the bidding status of freelancers, they can pay a commission fee to the admin. Their status will become private on paying the charges.
Private fee:
Employers will be allowed to keep their project details private by paying a fixed private fee to the app owner. This way, search engines or non-registered users will not be able to view the project information.
Invoice commission:
For each invoice generated via the app, freelancers and employers will have to pay an invoice generation fee to the admin. These invoices are generated using third-party add-ons.
Subscriptions:
Admins can provide monthly or yearly subscriptions for freelancers. On a successful subscription, they can access the services without any interruption.
Generic features of a job finding application:
The Freelancer clone app has three different panels: Freelancer app, Employer app, and Admin panel. These panels will have different options based on their role and workflow. This will help them use the app effortlessly. Now, there are a few must-be-present attributes of the app, as mentioned below:

Profile creation:
The login and profile building feature is common for freelancers and employers. It will help them create a profile with all the necessary details and a short description of themselves. It will help freelancers create a strong profile, and employers can build their brand image.
Effortless communication:
The app should have a private chat feature that will help in the quick interaction between employers and freelancers. They can discuss any project details, queries, and more via the chat module.
Hassle-free payment modes:
Be it a freelancer or an employer, both parties will be concerned about the safety that the app provides for transactions. So, your app must include a multitude of secure and safe payment modes such as credit/debit cards, net banking, e-wallets, etc.
Integrating social media account:
Users should have the facility to integrate their social media handles such as Facebook, Twitter, etc., to the app. This way, they can log in quickly and build authentic profiles.
Memberships:
Provide your users with multiple subscriptions and help them choose a suitable one. They have to pay a fixed fee for the package they choose, and it will be valid for a limited time period.
Read more : The Ultimate Guide to Start a Salon Spa Business in Canada
Escrow commission cut down:
Admins should be able to cut down commission fees from freelancers and employers when required. They should be able to manage the escrow commissions effortlessly via the tools integrated into the app.
Resolving disputes:
Make sure that admins are notified about any dispute that arises between freelancers and employers. Efficient dispute management will help in enticing more users towards the Freelancer clone app.
Choose the right firm and get started right away!
It is essential that you go with an experienced and flexible company to avail Freelancer clone app development services. Make sure that the app is built under your budget and is of high-quality. With the online job marketplace app, you can earn consistently via various revenue sources. Building the right app with the best features and marketing it to a wider audience will do the magic. Set up your venture right away.