Do you want to personalize your mobile device as much as possible? Just choose one of the best Android app development icon packs from the list we have prepared for you!
Want to customize your Android device, maybe to adapt as much as possible to the Material style? We can change the launcher, but to get the maximum effect in customization we must necessarily choose a pack of icons (icon pack) suitable wide, beautiful to look at, and in Material Design Style, so as to adapt perfectly to any launcher or ROM.
If the interface of your smartphone, tablet, or Android TV Box got tired, maybe it's time for a change! You know that Android is the mobile platform that allows the highest degree of customization, let's see how to use it to make the interface of our system aesthetically pleasing.
The best icon packs for android are at the center of the interface, you just need a new set (icon pack) to give it a completely new tone. There are many icon packs available on the Play Store, some are free and others are not, all are very easy to apply and do not require root access, and therefore do not jeopardize your warranty.
Many of you will know that part of the personalization changes from changing the launcher, but to get the maximum effect in personalization we must necessarily choose a suitable icon package. The best icon packs and themes are to be considered those that offer a large number of icons so that no app of your system remains without the new icon in order to obtain a much more pleasant and uniform result.
The difference between the icon pack and the theme is not much on the Play Store, as many icon packs have evolved over time by integrating backgrounds and fonts.
We will see together in this article the best icon pack to combine with Android. Are you ready? It begins!
The best icon packs for Android App Development
Adastra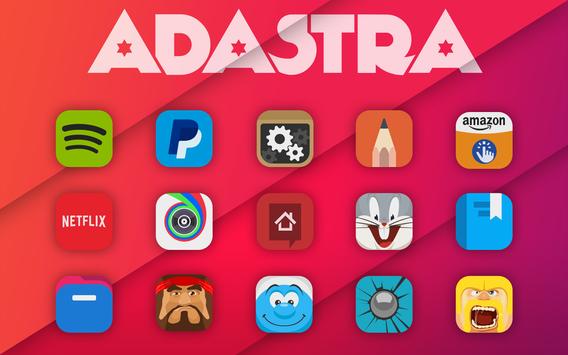 A wonderful free icon pack, full of colorful icons (more than 1300) in high definition (192 x 192 px). The icons have a square shape with rounded corners and allow a good homogeneity as well as a pleasant glance. You can try for free this theme is compatible with all the most popular launchers.
DOWNLOAD | Adastra
Materialistic Icon Pack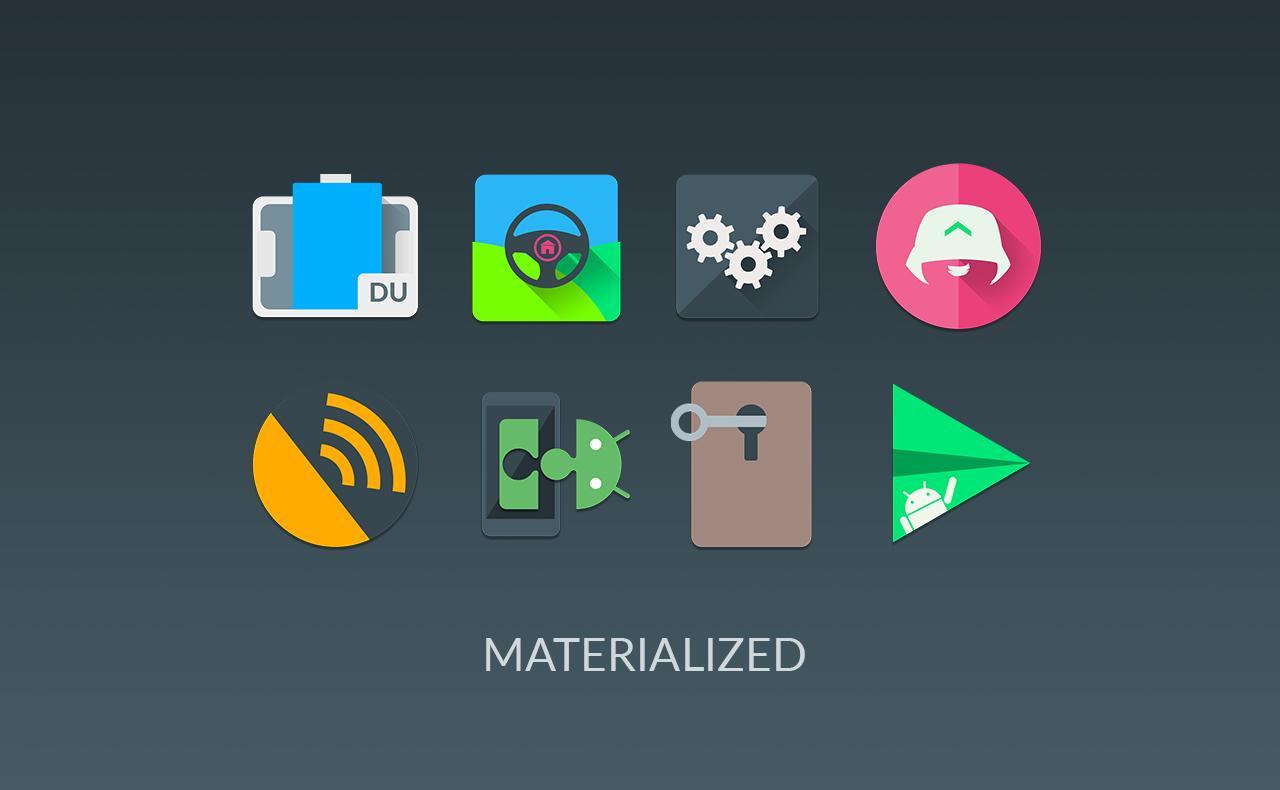 One of the best icon packs in this collection is really beautiful and suggestive, it integrates perfectly with Android Nougat and is updated often. As many as 3700 vector icons were created in a meticulous manner and all support 4k screens being in XXXHDPI format (192 x 192 px). This pack is properly supported by any recent launcher.
In addition, the developer adds new icons on demand and there are 126 wallpapers in very high resolution. This icon pack is paid, costs under 1$, a figure in our opinion fully deserved given all that it offers.
DOWNLOAD | MATERIALISTIK
Glim – Free Flat Icon Pack
A splendid, constantly updated free pack inspired by material design offers high-definition icons. With 2500 icons and the possibility to request more. The free version is also available with a variant in dark tones (dark). A dark version is also available that offers many alternative icons.
DOWNLOAD | Glim
Moonshine
This good developer wanted to create a complete package following the guidelines of Google. The result is a perfect package if you want detailed icons that are perfectly consistent with the material design. It is free and offers around 900 high-definition icons, as well as being updated frequently and supporting the Muzei wallpaper app. You deserve a chance.
DOWNLOAD | Moonshine
Pixel Icon Pack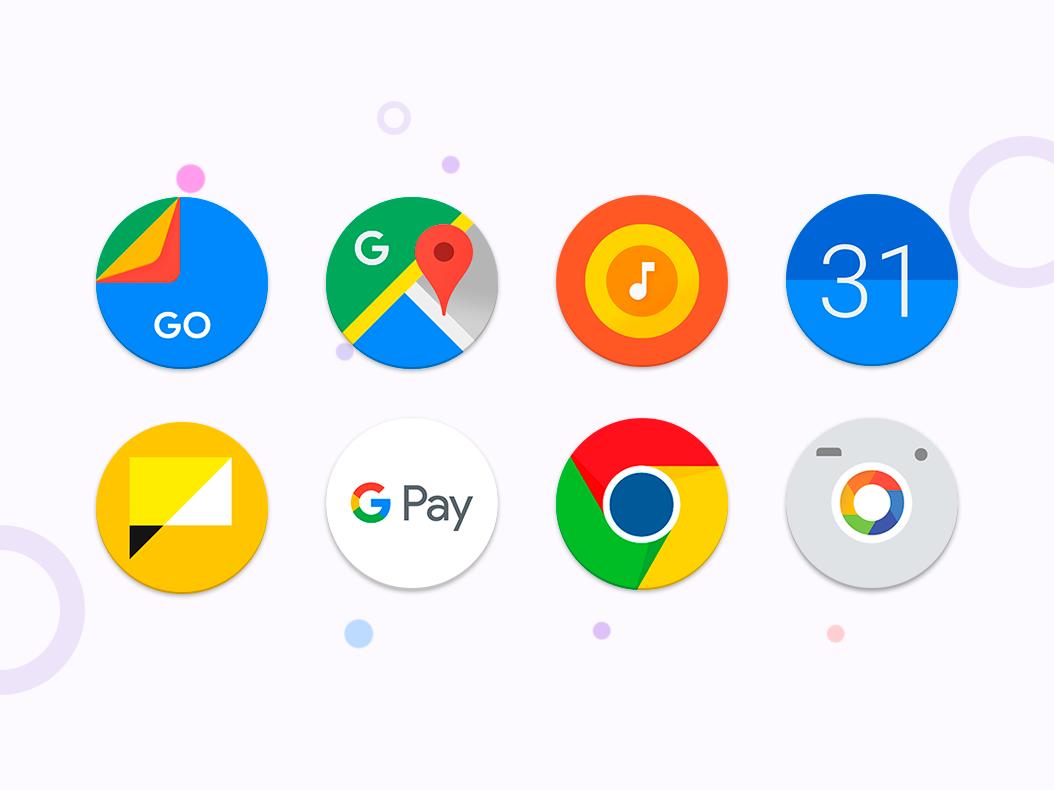 Do you like round icons? Can not you resist the clean and coherent interface of the new Google Pixels? Bring it easily on your devices thanks to one of the best themes available on Android. Pixel Icon Pack for about 70 cents offers a lot, 2700 icons in high definition, mask for the missing icons so that you will not have to see applications that have the round icon and others not, the possibility to send requests, also supported by Muzei Live Wallpapers.
DOWNLOAD | Pixel Icon Pack
Umbra – Icon Pack
Speaking of round icons, if you are looking for something more original and of character the icons of Umbra could be your case. They have a truly unique style, thanks to the shape, the color palette and the design. The pack offers more than 4000 icons, and also allows you to mask missing icons via a filter so that the interface of your system is perfectly homogeneous. Umbra – Icon Pack is considered by many to be one of the must-haves of the category.
DOWNLOAD | Umbra – Icon Pack
Zwart – Black Icon Pack
Beautiful minimal and effective icons. If you want to create a beautiful linear interface but of impact, you have found the pack that is right for you. More than 4000 high-definition icons offered for free, pack in continuous and constant updating. A free icon packs able to compete with paid ones, too bad only for the absence of a mask for the icons not yet inserted.
DOWNLOAD | Zwart – Black Icon Pack
GEL – Icon Pack
Are you nostalgic? Are you old-time androids and are you missing icons before the advent of material design? The gel could be the icon pack that's right for you, offering circular icons in high definition inspired by those on Android at the time of KitKat. A good theme updated weekly and free.
DOWNLOAD | GEL – Icon Pack
Read more about: How to Make a Successful Android App for Your Business?