ecommerce marketing strategy 2022 is the tactic of driving sales to your websites and boosting conversions. By employing solid selling strategies, the goal of eCommerce marketing is to convert leads to retaining customers who stay loyal to the brand.
In this post, we will be sharing your eCommerce marketing tips, promotional marketing strategies, and useful info related to automation tools that take your marketing game to the next level. By the end of this article, you will have a clear sense of direction and intuitively realize what you have to do to meet your milestones. Happy reading!
eCommerce Marketing Tips
What is eCommerce marketing?
eCommerce marketing is the practice of using promotional tactics and strategies to drive traffic to your online eCommerce stores and convert traffic into paying customers. A sound eCommerce marketing plan is essential to any eCommerce store in order to build brand awareness, attract potential consumers and ultimately, drive more sales to your store. eCommerce marketing applies to both customer acquisition (getting new customers) and customer retention (retrieving old ones).
1. Upsell & Cross-Sell Your Products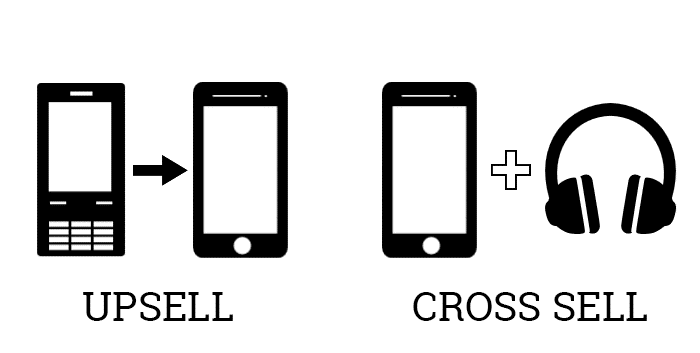 Ever heard of the movie Supersize Me? The guy enters McDonald's and the server asks if he wants to supersize his order. This is Upselling, in a nutshell.
In eCommerce marketing, giving your customers the option to pay for upgrades or more premium products is a way to achieve growth and more engagements. Sometimes customers don't realize that they have access to higher-quality options and a good way to make them realize that is by offering them products that upsell. Cross-selling is a similar concept related to upselling where you show similar or relevant products when they're browsing for recommendations.
For example, when a person is browsing for a camera and intends to add that to his cart, Amazon shows relevant items like a tripod stand or camera lenses which complement that. That's cross-selling.
2. Use Instagram Shoppable Feeds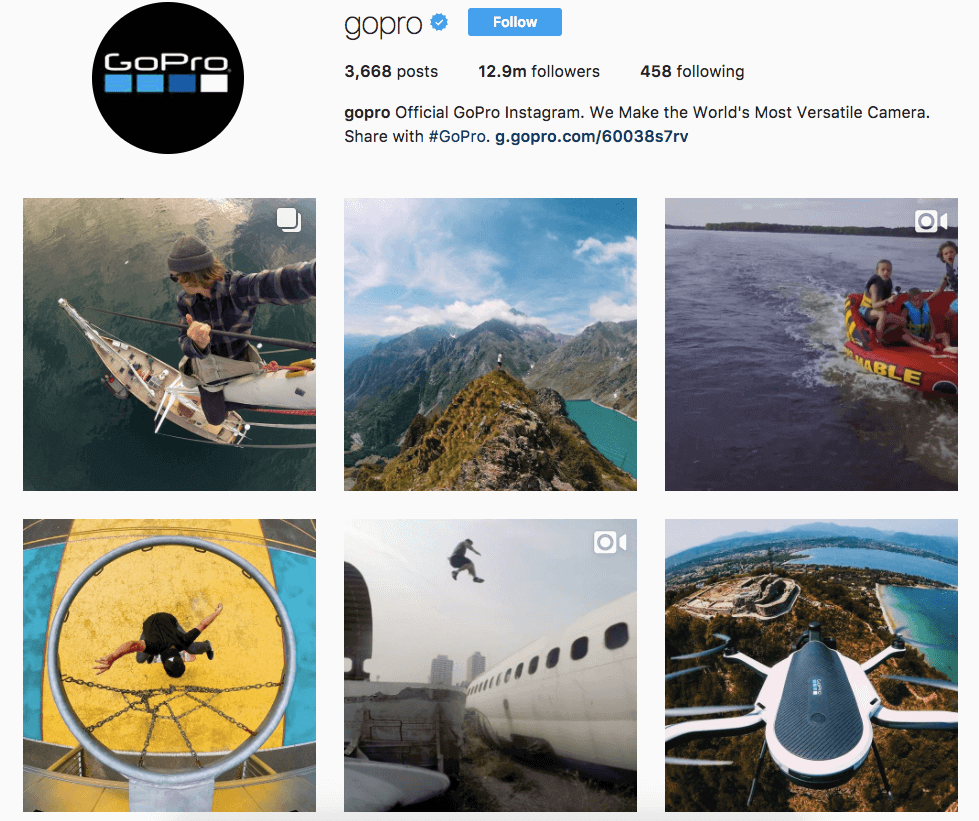 Instagram is a viral social media platform that gets over 50 million daily visits. These mind-blowing statistics make marketers realize what they're missing out on.
If you'd like to leverage the power of Instagram, start by crafting Instagram Shoppable Feeds. Create stories and put up visuals about your products on your Instagram feed. GoPro is a good example of this.
You can use Shopify to add checkout options for products on your posts and stories so that buyers can purchase directly from Instagram.
3. Reduce Cart Abandonments by Using Automated Emails
A study conducted by the Baymard Institute revealed that cart abandonment rates averaged at a whopping 68.57%. That's a shocking statistic!
Cart abandonment is a natural side effect of eCommerce window shopping but costs businesses money. You can prevent shopping cart abandonment by reminding customers about their abandoned products via automated emails.
How this works is you use Shopify to create cart abandonment recovery campaigns. Every time a customer forgets about their products or simply didn't get the time to check out, a simple and friendly email is sent to them automatically that reminds them about any pending purchases.
4. Display Ratings and Reviews On Your Product Pages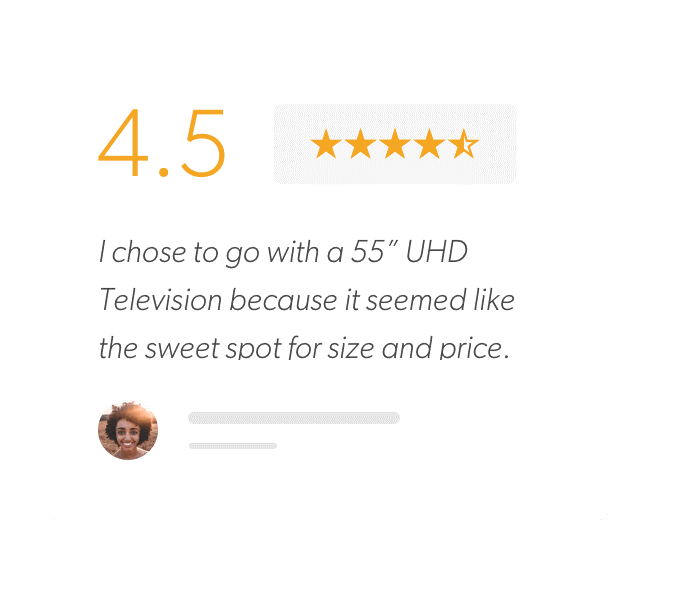 Customer Reviews are the backbone of e-commerce marketing your products. Get a lot of hate and it breaks your business. If your customers love what you do and show appreciation through written testimonials, you can incorporate those into your website.
New visitors trust online reviews more than their friends and family. Now you know how valuable reviews are and you can use tools like Yotpo and Pixlee to integrate them into your product pages.
5. Use Content Marketing To The Fullest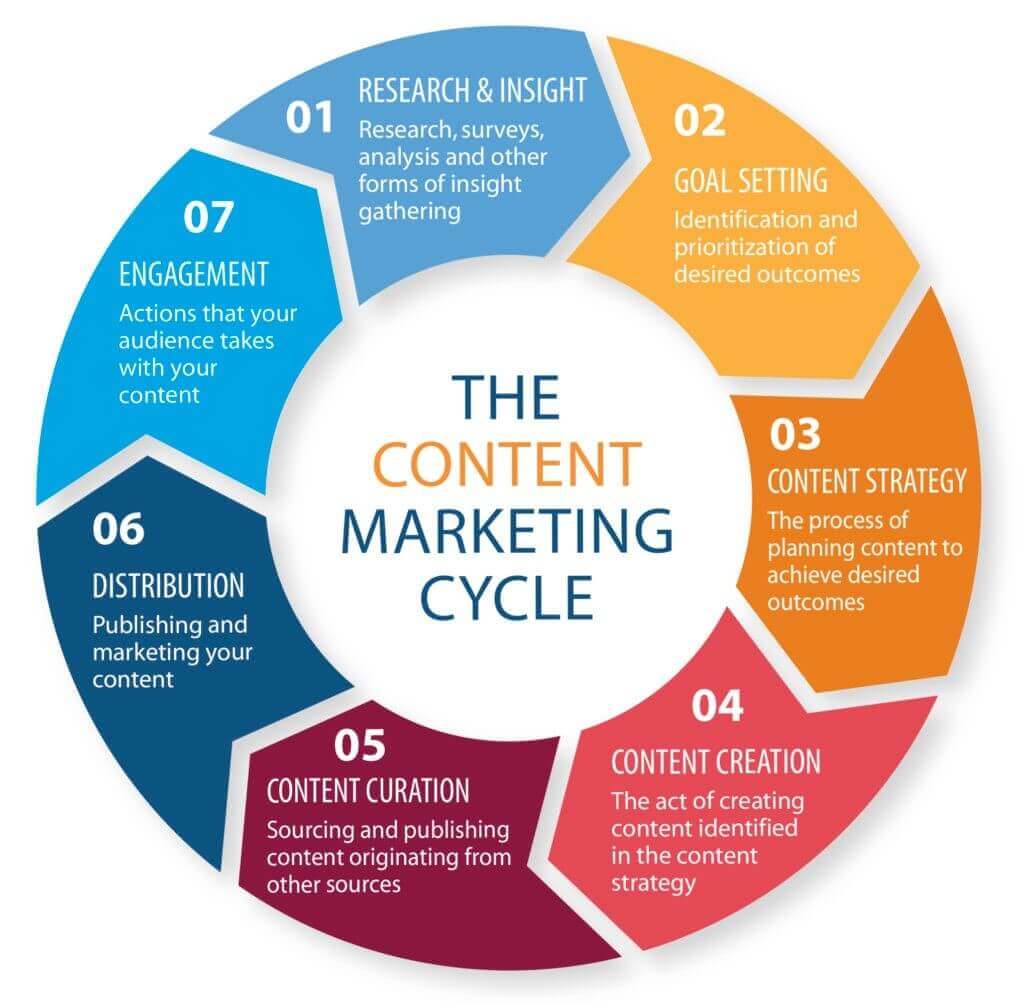 The way content marketing works is that it helps inform your audiences about what they want and guides them toward making better buying decisions.
You can write ebooks and helpful guides about how to buy specific products and tips on what to look for when buying them. For example, if you're a business that sells men's jeans, you could talk about the different types of men's jeans and cover recent trends in designs and apparel. Creating original content will speak volumes about your brand. Original and creative content engages visitors and makes them want to interact with you.
Poor quality content is a deterrent for engagements and impressions, so be sure to take your time and come up with unique and high-quality posts. Think about the layout and design of your website and base your content creation with that in mind.
When you're helpful to your audiences, they are more likely to check out your eCommerce store and give it a try.
If you're not confident about your content marketing skills, you can hire professional freelance content writers or consult a digital marketing agency to do this step for you.
6. Create a Facebook Store for Your Products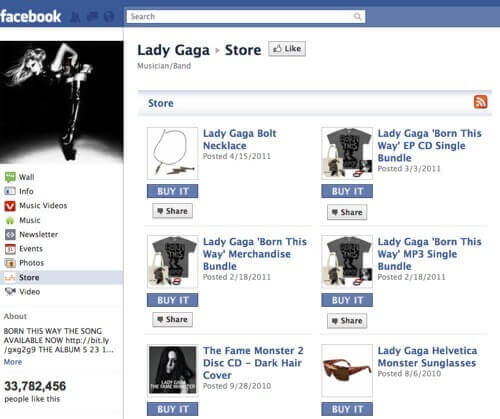 Facebook is a huge social media platform and for good reason. Although it has undergone a myriad of changes over the years, the core philosophy has stayed the same. You can create a Facebook Store to reach out to your audiences and get more clicks.
If you're using Shopify, you can integrate your store directly into it, thus eliminating the hassle of keeping separate inventories.
You can create a Facebook business page and add your store to it. Gigi Pip is a wonderful example of this.

7. Optimize Your Website for Mobile
Your website is your brand's image and nailing that first impression is so important. Visitors have short attention spans which is why you want to make sure you craft your web pages with care, detail, and mobile responsiveness.
Review the visuals, designs, and layouts used. See if the placement of texts and icons flows well with your designs. These affect conversion rates and will impact your bounce rates. When linking your posts or adding content, think about how relevant and useful it is to your audience.
Read more : Comprehensive Guide For Your Ecommerce Store Development
If you want to learn which parts of your website get the most attention and which parts get the least, try using Mouseflow. They have affordable and flexible plans and offer a free 14-day trial to new accounts.
8. Build Your Email Subscribers List
Creating an email subscriber list is one of the quickest ways to grow as an eCommerce brand or influencer. Emails feel more personal and can include content that doesn't get the space in social media feeds. You can include promotional offers in emails along with personalized tips and insider information to your audiences.
This will make them feel more special and you are likely to witness a spike in engagements. A report released by Forrester Research revealed that up to 24% of business revenue was generated via email marketing and that's a number that cannot be ignored.
9. Use LiveChat On Your Website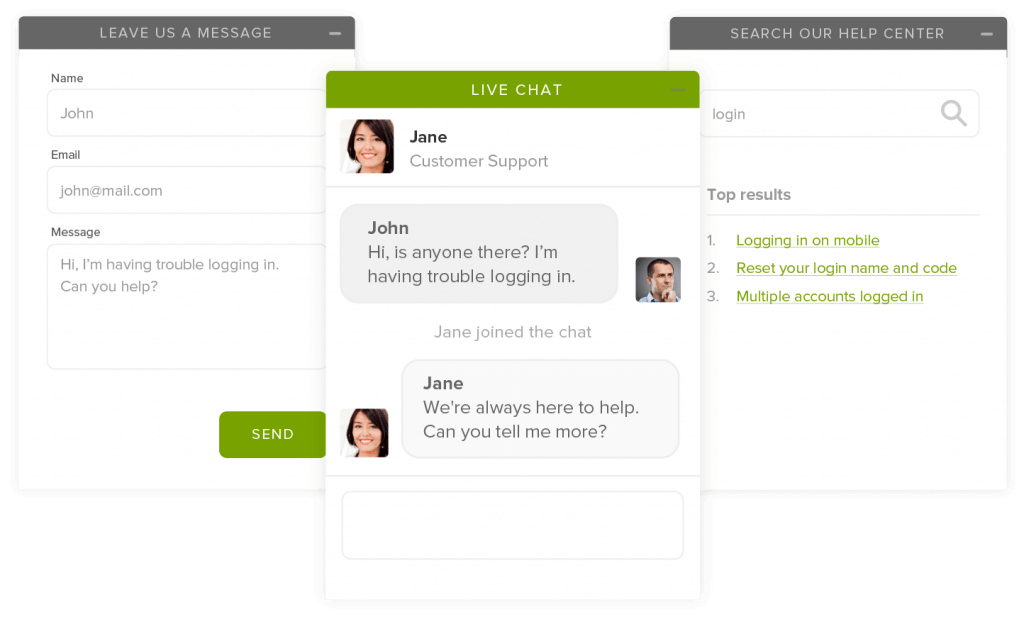 Most successful businesses capitalize on LiveChat and use its features for growing their brand. LiveChat tools let you interact with your website visitors and learn what they're looking for. It's also a fantastic way to collect qualitative data for marketing better. You get to master the language of your audiences and discover nuances that influence their buying decisions through these chat transcripts. An audit of 2-3 live chat transcripts will reveal so much you'd never imagine.

Additionally, live chat lets you get in touch directly with your customers instead of making them have to contact support teams over email.
10. Use Personalization
Personalization is crafting responses, emails and virtual interactions with your audiences in a way that connects with them. For example, customers who receive personalized emails to their inbox are more likely to engage over a company sending generic promotional emails. Retargeting is a tool that dives deep into this and makes your ads dynamic. More details are mentioned on their website about how it works.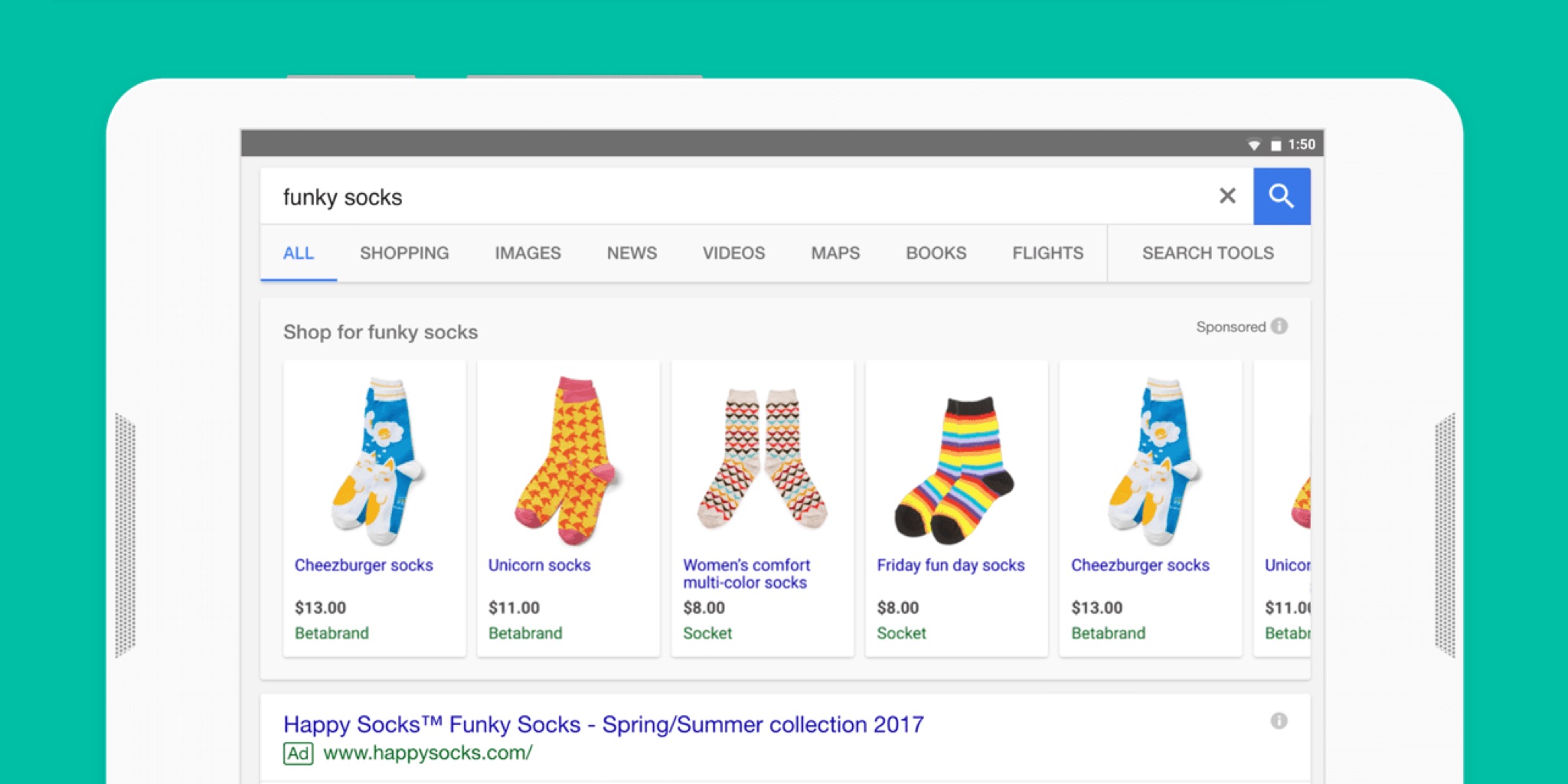 11. Use Google Shopping Ads
Google Shopping Ads are used for boosting the quality of your leads and link your target audience to the right category of products. It's often an overlooked marketing strategy and since the ads appear in organic search queries, they widen the reach. Customers who click on your Google Shopping Ads are redirected to your website or product landing pages.
Google's 'Surfaces Across Google' program widens the scope for publishing shopping ads and makes your products appear on places like Google Images, Google Search
To create Google Shopping Ads and go live, you have to set up a Google Merchant Account and key in your product details into the google shopping feed. You have to create a campaign after setting up the merchant account and you can read about adjusting the campaign settings for optimal reach here.
Read more : A Guide To Ecommerce Online Store Guest Checkout Best Practice!
12. Reward Your Loyal Customers
Return customers form a huge portion of your brand's sales revenue long-term. If you're trying to focus on a cost-effective way to grow your brand, starting a Customer Loyalty Program will help. You can offer exclusive discounts and in-store deals or credits which customers can redeem through that. A study done by StitchLabs revealed that up to 22.6% of the business review was due to return customers.
13. Optimize Your All Email Campaigns
Make your email campaigns visually interesting. If you haven't set up a newsletter service do it now by using MailChimp. The benefits you get from optimizing your email campaigns are endless and simply cannot be missed. Segment your emails into targeted niche groups and resend unopened emails with different subject lines. This will bolster more engagement and get you a boost in conversions.
14. Use Personalized Product Recommendation Emails
Did you know that you can increase your CTR by up to 330% through personalized product recommendation emails? Product recommendation emails when personalized can bring back shoppers who have abandoned their carts or simply visited and left product pages for a specific reason.
Amazon used this strategy when they started out and to this day, they still use it.
15. Categorize Your Products Accordingly
Before putting up any ads or product info on your website, review and see if they're placed in the right category. You don't want sunglasses to be categorized under cosmetics or use the wrong titles for products.
Read more : How to chase your dreams for eCommerce solutions?
Research how to write proper product titles and clean up the ad copy for your product descriptions. The more time you spend on this, the better the results will be. And clients will notice your efforts since it makes the brand look more professional.
16. Leverage User-Generated Content
User-generated content is like social proof that shows whether or not your brand is genuine. If you are the real deal you will have customers talking on social media platforms about your products and services. You can use this to your advantage. A good example of how to do that is by adding photos and testimonials of happy customers to your business's Instagram feed.
17. Optimize Your Product Pages
Look into Conversion Rate Optimization for your product pages. These answer important questions such as:
Which pages are visitors checking out frequently?
Why are your bounce rates increasing?
How do you prevent any missed opportunities for sales and attract the right leads?
Conclusion on eCommerce Marketing Tools Tips
eCommerce marketing Strategies are growing and it's here to stay. Technology is advancing, too. eCommerce Marketing Tips, This means that there are so many marketing automation tools for eCommerce businesses Tips out there that can help you grow in profits and brand value. Add customer service tools for an eCommerce business to the mix and all you need to do is find the perfect match!