How to Set Up an Ecommerce Loyalty Program to Improve Retention, Build Community, and Drive 5X in Sales.
Will you go to great lengths to keep your customers happy? Loyal customers who buy regularly are more profitable than those who buy once. You need to build an effective loyalty program because repeat customers give a high lifetime value to your market, ensuring that you can expect a high return on investment.
For instance, if you paid $5 to acquire a customer and you know that throughout that customer's lifetime, they will likely spend around $100, that's a great lifetime value to churn ratio (LTV to CAC). Churn is the customer acquisition cost is the cost to obtain a customer. The goal is low churn costs, high profits. That's a staple principle for any kind of business.
Amazon sellers also capitalize on customer retention to improve their business profits. According to smallbiztrends.com, new Amazon sellers are earning between $26,000 – $810,000.
But to get to this, you need to establish a system where customers keep coming back for more. Whatever you are doing, converting leads into customers needs to be a priority, and you will not yield as many conversions without a clear loyalty program.
Why Focus on Customer Retention?
According to Costco, it costs 5x less to retain customers than to recruit new ones. Loyal customers also spend close to 67% more than newly acquired customers.
Customer loyalty is the way for customer retention or repeat customers that fuels your eCommerce business. For an e-commerce store, the primary aim is to draw customers and keep them coming.
The online marketplace has become more competitive, especially since most companies had to move their business online. eCommerce businesses now need to step up in ensuring the loyalty of their customers.
What is a Customer Loyalty Program?
Well-executed loyalty programs are proven to provide valuable customer data. Experian Data Quality research that 75% of US companies experienced ROI from customer loyalty programs.
Furthermore, around 63% of businesses gauge success through customer retention. If you want to know how your loyalty program is doing, just look at how many new sign-ups your business is getting per month.
A loyalty program raises retention rates by 5% and can raise earnings by 25% to 95%. Investment costs are higher at the beginning of a project, and they level off until a client's loyalty generates profits.
A customer loyalty program helps push customer loyalty by offering incentives to consumers who regularly patronize the business' goods and services. The reward program becomes an additive to the current membership.
The customers may be given discounts and rebates, rewards, coupons, free merchandise, and access to unreleased products through a customer loyalty program.
Loyal customers tend to spread the word around to their family and friends, who trust their word-of-mouth referrals. It adds a competitive advantage for businesses without additional acquisition costs.
How to Create Customer Loyalty
The best eCommerce loyalty program is easy to understand and easy to use. You need to keep it simple for your customers, so they grasp your loyalty program quickly.
Do away with separate enrollment into your loyalty program. The more straightforward the enrollment process is, the more likely you will attract customers to sign up.
Here are some other strategies you can use to build an effective eCommerce customer loyalty program:
1. Add Personalization
Make your customers feel more welcome and valued by adding a personal touch to your customer engagements. Train your employees as well to treat your customers excellently.
It is also essential to be available for your customers through different channels like live chat, social media, and email. Be where they are. For example, if your target market is heavy Facebook users, you need to focus on that channel for any engagement or inquiries.
Customers follow your brand not just because of your product or service but also because of the product's people. Even if you are using chatbots and other AI-powered technology for messaging, program it to respond conversationally.
86 % of consumers report that personalization plays a vital role in their purchasing decisions, and 87 % of shoppers said that they are motivated to purchase more when online retailers personalize. Mind, too, that the most widespread loyalty program features are often not the most reliable.
The more special a loyalty experience and an offer you can make, the more effective it will be. Customize it to your audience and community.
2. Use Omnichannel for Customer Service
To attract and retain customers, you need to be in touch with customers' needs. Having an omnichannel support system is one of the best ways to stay connected to your customers, particularly when they need help.
Customers would have more access to the customer support departments, generating more customer experiences. The more often you will communicate with your clients, the more likely you will get to affect their customer experience. Omnichannel experience makes users happy.
The use of omnichannel for customer service also provides a more dynamic user experience. Omnichannel interactions arise when user experience with the brand is consistent across multiple interfaces and devices.
3. Create a Sense of Community
Building a community around your brand is something you need to aspire to. Community-building needs to be a long-term strategy that you need to improve on continually. When you build a community, there are more opportunities to market your brand through other digital marketing strategies.
You do not have to churn so many articles or posts. Instead, balance your content with meaningful customer experiences like engaging with your customers on social media and the like. Also, create content that your customers can actually use.
You can lead them to other sites to get more information about your blogs and the like. When your customers see that you want to help them get answers to their search queries, going out on a limb to be available and valuable to them, the more you will encourage loyalty among them.
Begin developing your brand's community now. You can provide add-on services and forums to your current product offerings or incorporate them at least in one of your channels as a start.
4. Establish brand credibility with meaningful customer experiences.
Meaningful customer experiences are more vital than most businesses regard. But research points out that 60% of customers discontinue business with a brand after a single instance of poor customer service experience.
That's critical because usually, once customers have a bad experience with a brand, it would be hard to win them back. You will need to work hard in gaining their trust back.
In comparison, you can prevent 67% of churn if you settle customer service issues upon that first encounter. How fast you act is as crucial as what actions you take. No business is perfect, and mistakes are bound to happen. But when businesses make mistakes, customers need to see an immediate action that tells them you value them, and that you are working on the issue right away.
With the stiff competition online, unhappy customers can just jump to your competitors if they do not feel you value the business they bring to your brand. What's worse is, the same way that word-of-mouth marketing can benefit your brand, it can also bring it down when the unhappy customer spreads the word around.
So always prioritize and endeavor to fix issues immediately, and never quarrel or argue with your customers, especially online. Even if you are dealing with posers or the angriest customers, always respond politely.
Your other customers will see the way you respond. If you retain your composure and positive demeanor towards unhappy or critical customers, you might even get loyalty from them just because you respond to customers without bias.
Loyal customers want positive customer service whenever they connect with a brand. A CRM (Customer Relationship Management) can come in handy here because it can document the past interactions and the messages that a customer has had with your brand. Because of this, customized experiences can be more successful.
5. Provided Added Value to Customers
You're not the only one competing for your customers' loyalty—your rivals are, too. Everyone is finding the best way to meet the expectations of the consumer the best. To edge them out, go above and beyond in providing value to your customers.
55% of customers are willing to pay more for a promised good experience. Besides providing a loyalty program, adding value beyond the point of purchase shows your customers that you're invested in them and their lifestyle, not just their money.
You can hold events or competitions that your target audience will be interested in. For example, the energy drink company, Redbull, has created an enormous customer base by promoting extreme sporting events and teams.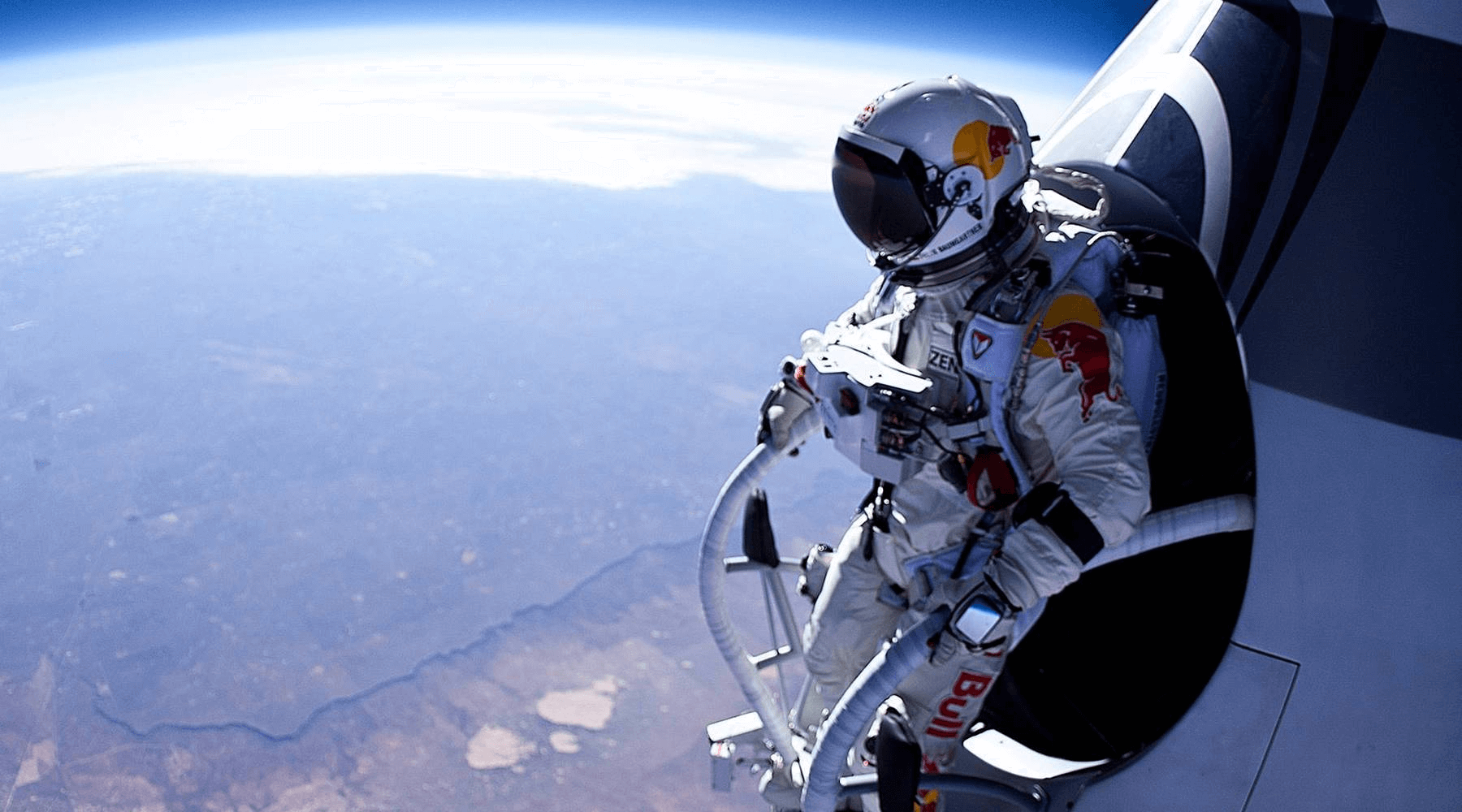 Another way to add value to customers is by building a customer community. It could be easy as a knowledge base or a platform for ideas, or it could be dynamic and require a dedicated network of loyal advocates.
For instance, Harley Davidson formed a group of brand evangelists who campaigned for Harley Davidson at various dealerships around the U.S. These communities promote that feeling among existing and future customers in-crowd. Being a part of these communities has become a status symbol unique to the community members.
Conclusion: Reward Your Customers
A profitable business would prioritize giving to customers more than getting. People know when your engagements with them are authentic or not. If you are just after people's money, you will wear your customers out after a while.
But if you prioritize how to give to your customers and give back to the business they bring to your brand, their experience with you becomes more valuable. Loyal customers are the most valuable to your business.
As a matter of fact, studies show that customers who bond with your brand on an emotional level have a lifetime value 4x higher than an average customer. They spend more, and therefore, should be rewarded more.
It is why a loyalty program is essential to retain customers and build a community. Think of these incentives as an investment in your most valuable asset–your customers. Once done strategically, the investment will not be in vain because loyal customers produce other loyal customers among their circle of influence.
For instance, if the head of a family prefers iPhone over Android smartphones, there is a more likely chance that the rest of that family will be iPhone users as well. A family friend thinking about whether they go for an iPhone or an Android device may also be influenced by that family's recommendations. These are the people you need to aim for and nurture carefully.
So, establish your brand's loyalty program today, and see the benefits to your business beyond that single purchase.