How In-app Chats Add Value to Consultation Marketplaces?
Consultations are an intrinsic part of several industries, especially those that rely on subject matter experts to move forward. The global consultation market is currently valued at $250 billion across all sectors. But in the grander scheme of things, it's a process that is bogged down by paperwork, back-and-forth and disorganization.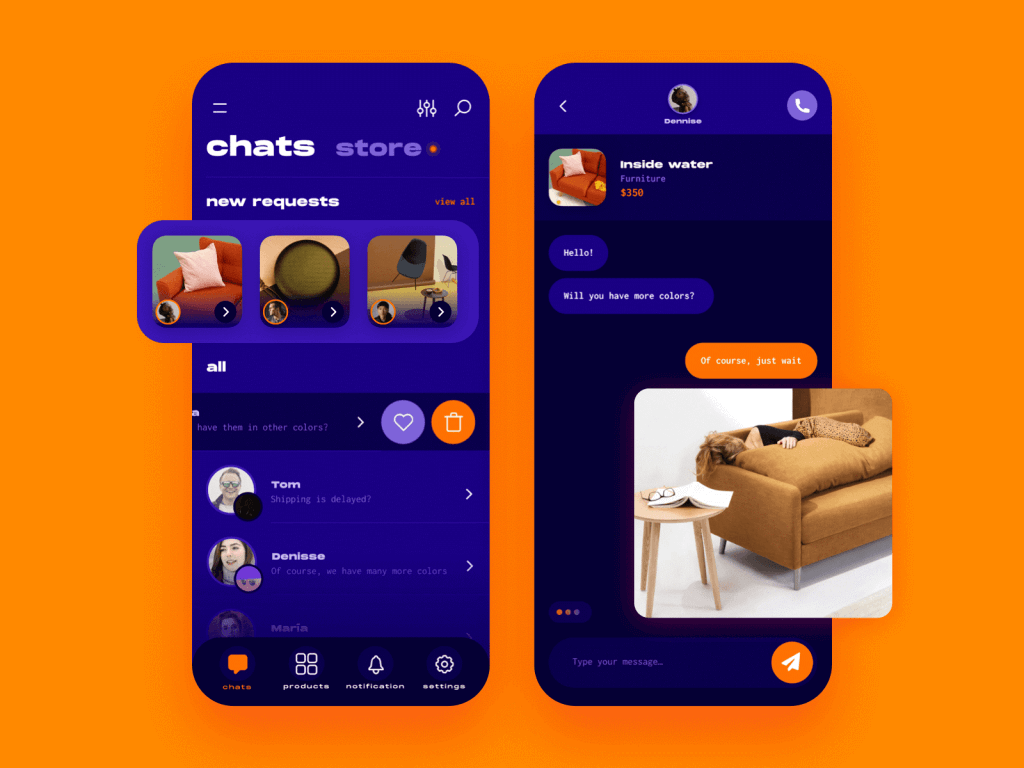 Additionally, the vast number of platforms dedicated to sectors within industries make the process of finding the right consultant a massive headache. Many hours are lost in finding potential consultants, running them through your problems, agreeing on a price and starting a conversation– hours that could've been spent on actually getting things done.
What is a Consultation Marketplace?
It is typically an all-in-one platform where independent consultants can render their services directly to a buyer, without a go-between. Consultation marketplaces help fill gaps in resources and expertise with just a few clicks of a button. They're often much more affordable without compromising on the quality of consultants they have onboard or jeopardizing the success of your project.
"Consultation helps engender the support decisions need to be successfully implemented."

– Donald Rumsfeld, former U.S Congressman
Salient benefits of a consultation marketplace are:
Higher conversions: Service providers can chat with buyers in real-time and close deals quicker
Multiple conversation methods: Video and audio calls, aside from chat messages, build a rapport between provider and buyer
Rate-setting flexibility: Service providers can set their preferred rates per service to ensure transparency
Immediate payment collection: Multiple payment gateways negate the chances of payment delays and follow-ups
Social platform integration: Manage orders across Facebook and Instagram through one account and on one platform
Tracked analytics: Monitor revenues, popular services and daily income
The Role of In-app Communication in Consultation Marketplaces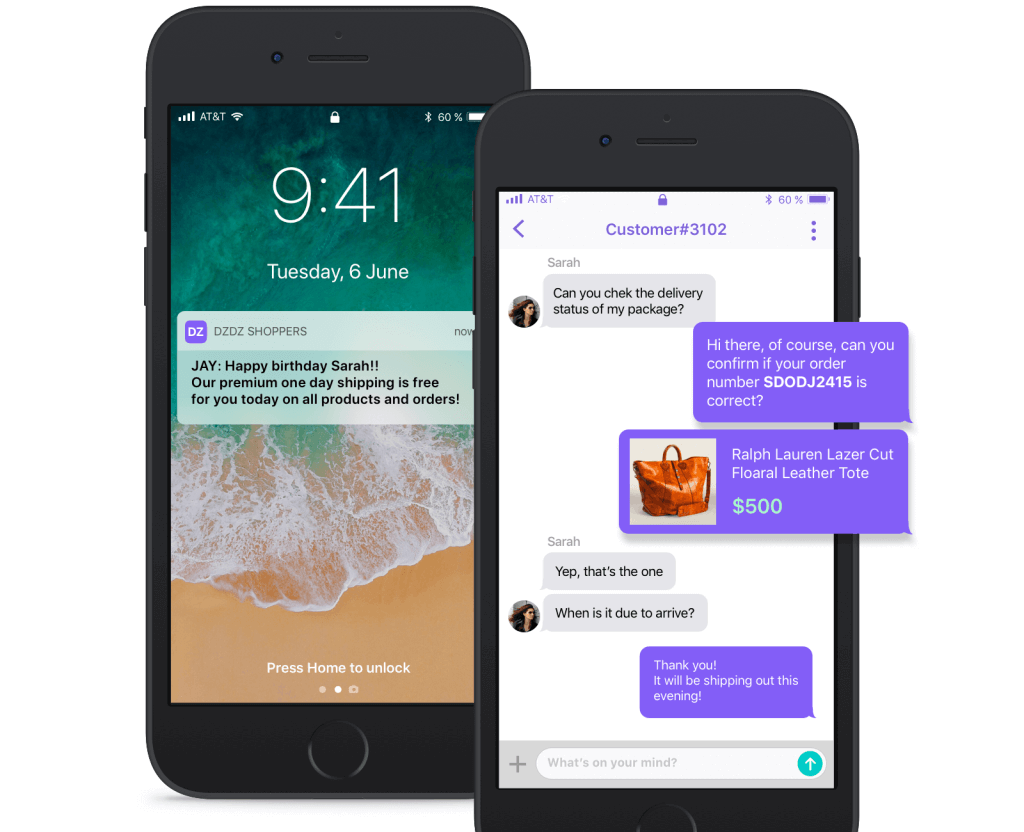 In-app communication is intrinsic to the success of both seller-buyer interactions and the success of the marketplace as a whole. A consultation chat app allows real-time interaction between the two main stakeholders, cutting third-party methods such as email and Zoom calls out of the picture.
An in-app chat platform for marketplace also renders better customer service and much faster deal closures. This is because experts can explain their processes and share their rates all at once. Additionally, an in-chat app ensures all vital information is in one place– ideal for when either party needs to refer to a previously agreed clause. These don't need to be built from scratch; all you'll need is an in-app chat API or an in-app chat SDK to get started.
Read More : Choosing a Technology Stack for E-commerce Websites ?
In-app chat messaging can also be beefed up with additional features that make it more than just a chat app. In healthcare, for example, patients can make appointments, share information, and receive prescriptions from their consultant doctor without having to head into the clinic. In an educational setup, consulting educators can share documents, tests and resources with their students. Conversely, students can send in answer sheets, assignments and projects.
If you're looking to build a successful consultation app or indeed integrate a consultation chat for a marketplace that already exists, here are some ways to expand the use of this feature above and beyond its original purpose.
Use Real-time Interactions to Connect Buyers and Sellers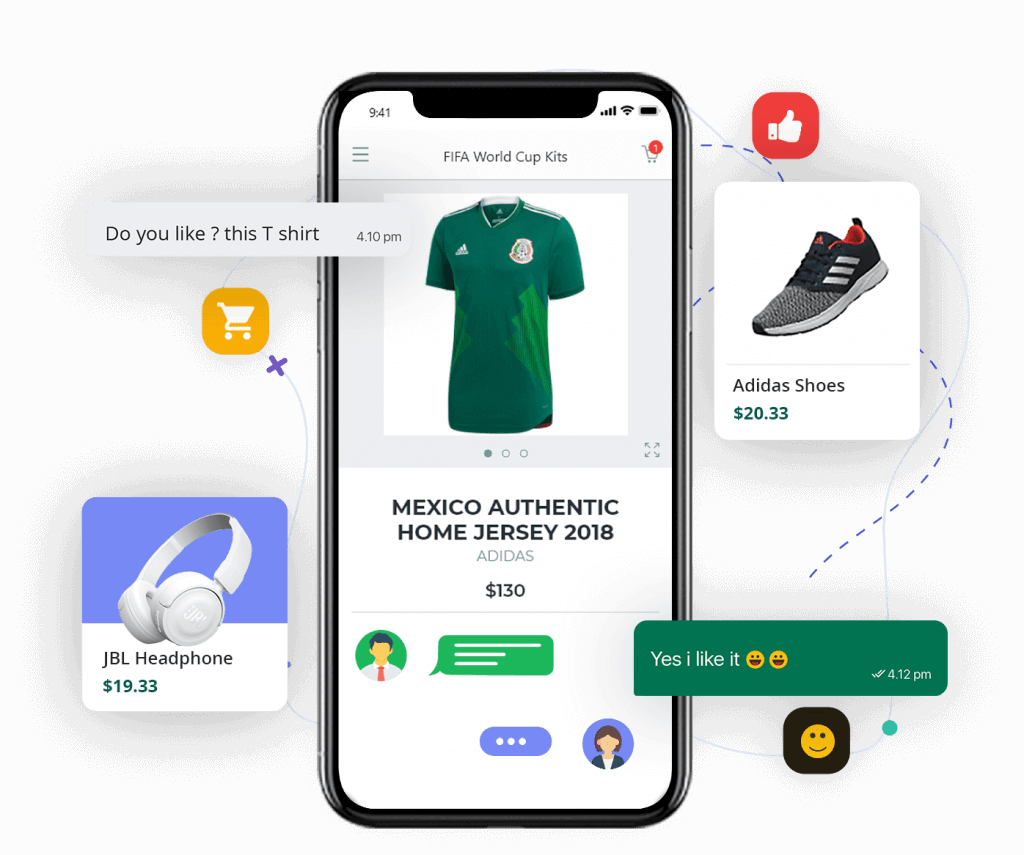 Aside from passively displaying storefronts, services and lists, interactions between buyers and sellers can be encouraged through real-time chat interactions. These are ideally one-on-one but can also be group chats given the circumstances.
This allows buyers to overcome trust deficit, understand a seller's services better and get questions clarified. Sellers can evaluate potential buyers, cross-sell and up-sell and share sample work.
To this end, features that make such an interaction better include:
File-sharing (documents, videos, photos)
Emoji reactions
Read receipts
Typing indicators
Availability indicators
Personalised buyer and seller profiles
Automated questions
Use On-demand Voice and Video Features to Connect Users with Providers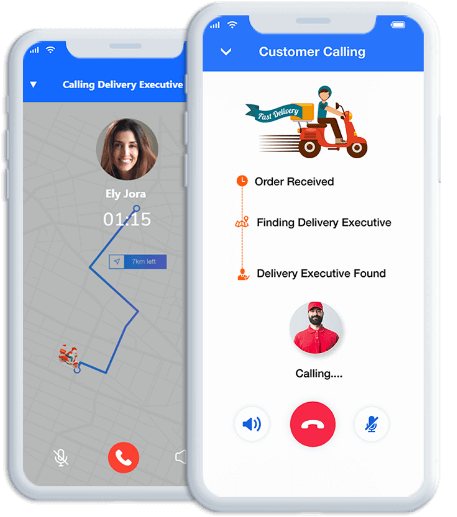 Consultation chat software should ideally cater to myriad communication techniques. This is because not all users are comfortable with using chat– some prefer to speak over the phone or on a video call. By integrating on-demand voice and video features into your marketplace,
you'll successfully cater to a wider audience and better connect users with providers. This goes a long way in ensuring customer support, too. Users expect quick and comprehensive responses to their problems, and using voice and video is a great way to give them that while also retaining a human touch.
Great features of in-app chat, voice and video include:
Screen-sharing
Group calls
File-sharing
Call recording
Voice mute options
Push notifications
Message broadcast
Conversation history
Turn your Viewers into Active Participants with Real-time Chat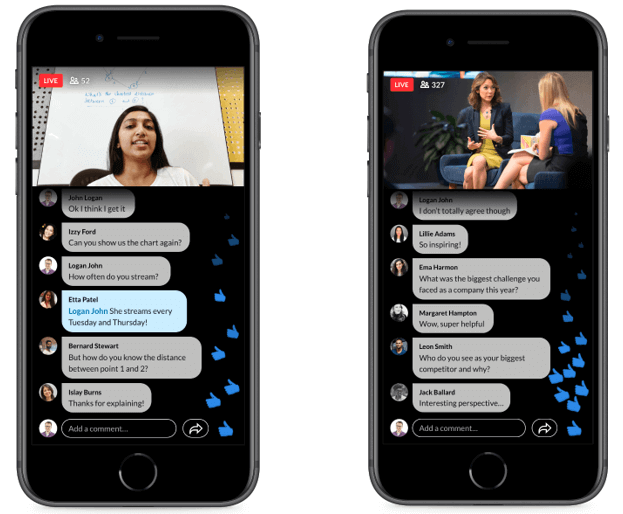 The downside of using an in-app messaging API for iOS is that it's not completely real-time and can suffer delays on both ends. It may also encourage passive viewers who don't engage with advertised services for several reasons.
A great way to use your in-app chat platform for business to tap into this reservoir of potential is to use real-time chat, especially during live-streaming. These allow viewers to chat in real-time, get responses immediately and feel heard.
Some features that real-time chat for lives streaming apps can have include:
Emoji reactions
Question boxes
Video live streaming
Conversation history
Conversion of live video to on-demand for reference
Grow Engagement Through Intimate One-on-one and Group Conversations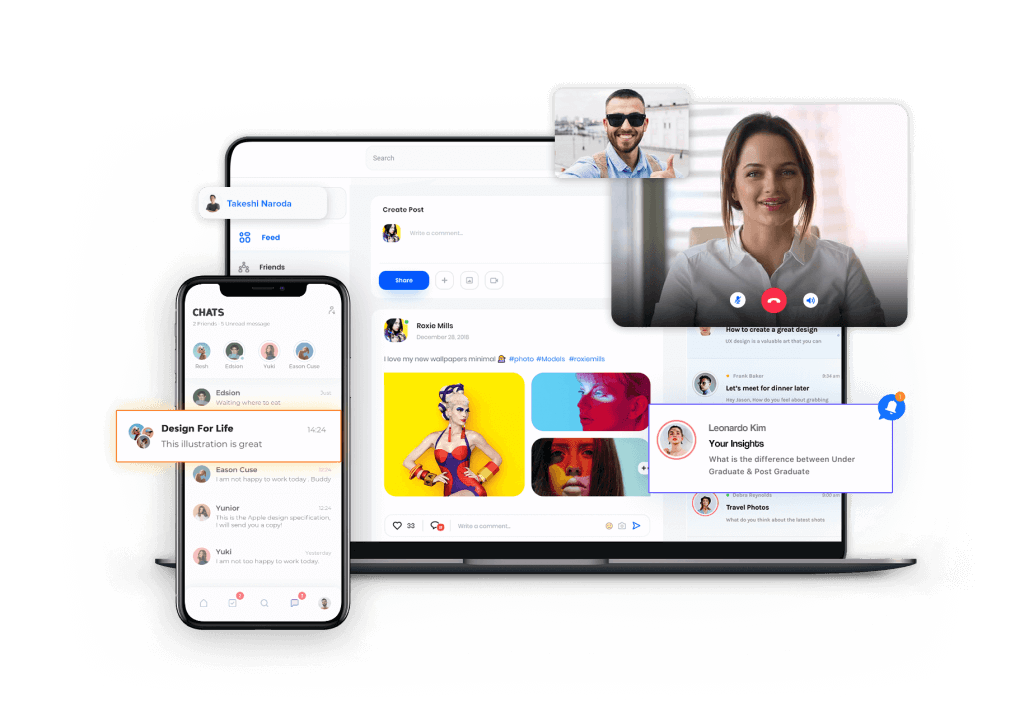 Marketplaces thrive on a sense of community and togetherness, which is highly valuable for the business running it as well. Allowing for one-to-one conversations between sellers and buyers allow each of them to polish their pitches, analyse what they want and present a better profile to the marketplace.
Group conversations foster the aforementioned sense of community and form a great place to share services and build word-of-mouth about successful sellers. This keeps users on the app longer, allowing them to make full use of the services at hand.
Some features that can further enhance social communities on chat include:
Group video and voice calls
Mute options
Typing indicators
Emoji reactions
Assigned roles
File- and screen-sharing
The final word for Consultation Marketplaces
Consultation marketplaces are the newest way to get experts on board your project without the hassles and over-long processes. However, building such a platform and integrating chat features is a whole new ball game, one that many businesses shy away from.
Instead, consider opting for an in-app communication API or an in-app communication SDK that leverages existing platform infrastructure to upgrade the user experience. Those with mobile apps could consider an in-app messaging SDK for Android or iOS.
The bottom line is that any consultation marketplace will benefit from integrating a communication app that keeps users active, engaged and ready to purchase.