In today's digitalized world, everything from online ordering food online, on-demand apps, booking a taxi, dating, learning apps to the internet is the best, these are the best on-demand app ideas and will be on-demand in the years to come. The on-demand market is facing a shortage of influential entrepreneurs, so now is the time for you to enter the on-demand delivery market.
In 2019, 204 billion apps were downloaded from the Play Store and App Store, and this number is expected to increase in the coming years. According to Statista, more than 65% of people use smartphones to go online because they will use the app. This increases your chances of getting better. According to an analysis by wearesocial.com, more than 50% of the population is in developing countries, and 85% in developed countries and an excellent economy like India is expected to come soon.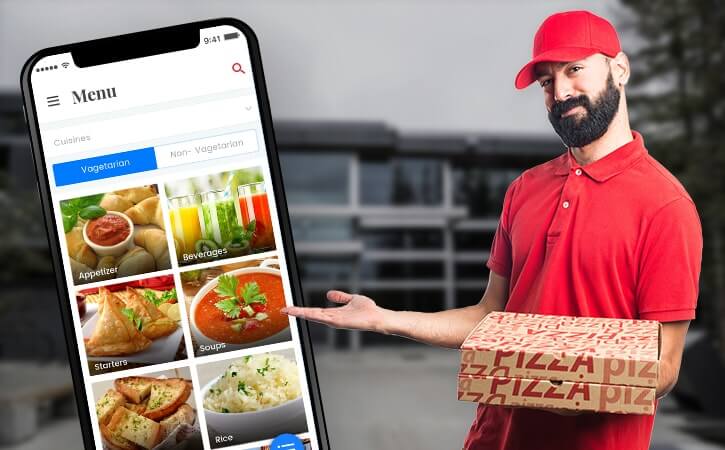 Food Delivery Application
The on-demand food delivery solutions is a convenient and developmental app idea. Like people are getting busy in their daily lives, and they are also craving good food, but they can't make it in a restaurant. This is a problem, isn't it?
The food delivery startups can provide a solution to this by creating a food delivery app that can bring people to their favorite restaurant at home with just a tap of a smartphone. On-demand food delivery apps like Swiggy, Zomato, Uber Eats, etc. are already making millions by coming to this market. You can earn millions by entering this market with an exceptional food delivery app that will help you grow your business.
Grocery Delivery Application
Grocery is an essential part of everyone's life, and it has become a necessity. No one can go shopping for groceries due to being busy with time and office fees, resulting in eating a little waste.
The best solution to this is a grocery delivery app that will help your customers get the desired groceries for direct delivery to their home. You can add some features like live tracking for the driver and some other special features for the convenience of your customer. Adding more features makes it better than other apps which will help you to work better and use the user.
On-demand dating app development
It is considered one of the trendiest app ideas in 2020. Since everything is done online, finding an online partner is also an excellent option as many people cannot find their soul mate and cannot concentrate while sitting at home, work, etc.
You can make an on-demand dating app like Tinder that finds the right partner for each other and to live a happier life you just need to create a dating app that has a little bit of information about boys and girls. They can be accessed only after matching each other. This app will be fun and neu undoubtedly a great start-up idea for you and your users!
Healthcare application development
Due to busy schedules, people cannot even take care of their health and which ultimately leads to serious health issues in the long run. By finding solutions for them, you can create a healthcare app that diagnoses you and recommends taking specific remedies and medications and what to look out for.
This application can collaborate with doctors, who can be contacted when needed and prescribe some medications for the patient after a proper diagnosis. Apps like Pharmacy and many others have already entered the market, and now it is your turn to enter the market and break the ice!
E-learning app development
Online learning application is in trend nowadays because due to lockdown in many countries, the e-learning class is the only option where a student can learn, and a teacher can demonstrate. The use of this platform makes it easy for students to understand by the teacher.
Apps like BYJU'S, Udemy, etc. have gained market share and earned millions, as it gives students the right platform to learn and provide tests, assessments and also makes it very easy for the student to present. Projects or work was also done; many other features can be added to the app to make it easier and simpler for both the student and the teacher to use.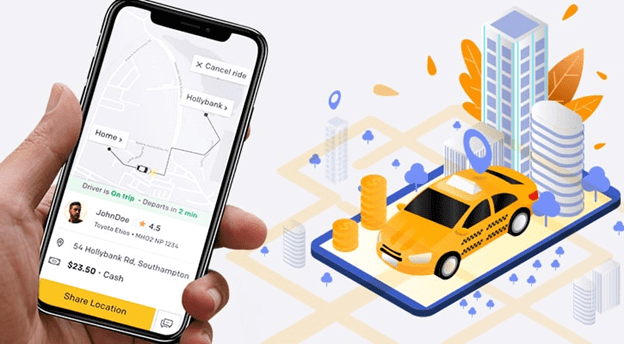 Taxi booking application
Taxi booking app is a very convenient and universal solution for each of us. Nowadays it is difficult to find a taxi, and we cannot get a cab if we want to go somewhere immediately.
With new on-demand taxi booking apps like Uber and Ola, you can help these people by booking a taxi with just one tap of your smartphone and the cab is at your door. This provides a lot of convenience to the user, and you will get more support from your user as you are helping them. So, creating a taxi app is also the best option for on-demand app startups!
Parcel / Courier Delivery Application
Every enterprise has the critical task of sending a parcel, and everyone wants their package to be delivered at the right time and in the right place so that the parcel delivery application will be the best solution to this problem.
The best solution to this problem is to use Uber for parcel delivery. You can provide a parcel that solves maximum issues for your user. You can add features like live courier tracking, 24/7 customer support, and other exciting options for your users that make your on-demand delivery platform three times better.
On-demand activewear app
The demand for activewear is on the rise as more and more professionals are working from home. According to Statista, 42% of customers love to shop through the app and the demand for activewear is expected to grow by $69.4 billion in 2020.
Fashion is a one-stop destination for all last-minute orders. E-commerce app development can give you a lot of exposure, like Amazon. Fashion trends never end. Thus on-demand application development connects people who need something to help those who are ready to solve those problems quickly.
On-demand plant delivery app
We live in an age where the signs of global warming are fully visible. But, still, some people suffer from houseplants or indoor plants. Plants not only enhance the overall look of the interior of your house, but they are also responsible for air-purification and mood-boosting. What if the plants are delivered at home? The same food delivery or grocery delivery, plants can also be offered on-demand, regardless of the size of the fiddle-leafed tree or indoor plant.
On-demand video streaming app
Mobile phones and technology have entirely changed the lifestyle of society. Now every source of entertainment including music, videos, movies are available online, which can be easily accessed through smartphones, smart TVs, tablets, desktops and other hand-held devices.
Televisions are getting a fade as a large number of customers are moving towards the digital platforms and OTTs. This is the main reason why major entertainment players like Discovery, HBO have invested in video streaming app.
Final thoughts
These on-demand mobile app ideas will help you to make money and develop your business according to the market data. But first, you have to create an app that works wonders for you. Grab the idea before someone else does.