"Mobile is full of exciting technologies, and approaches that can help us transform how we teach, work, and learn"- Geoff Stead
This famous statement by the chief product officer at Babbel shows the relevance of this gadget in our daily lives. And the modern mobile application development world relies on two immersive operating systems, named Google Android and Apple's iOS. Both of these operating systems have gone through many evolutions. Android 12 and iOS are the recent stable versions of these operating systems. So, between Android app development or iOS, if a comparison is done, which one will win the battle? Here are the top parameters that will decide the real winner. Before delving into it, learn what makes each of them special in brief from the upcoming lines.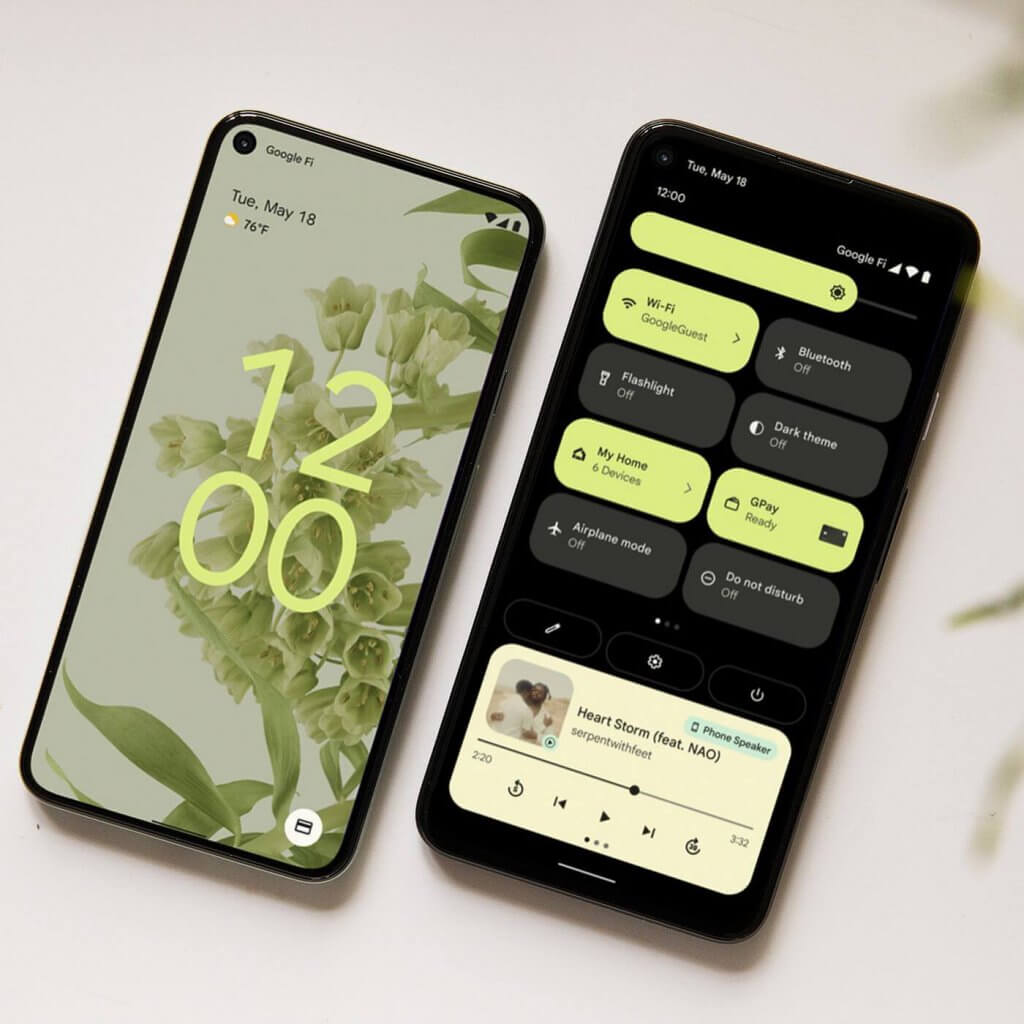 What are the Special Features of Android 12 Mobile OS?
The redesigned interface is one of its top features. Material You is the new designing language of Android 12. Before knowing its unique characteristics, you may get an insight into world-class mobile app development ideas for a successful startup. The best features of this version include these.
The quick setting offers an added convenience for users, which allows finding required features like Bluetooth, WiFi, Airplane modes. Notification bars went through an aesthetic change in this OS.
A Distinct Taskbar for Tablets
It has a similar-looking taskbar like windows. This feature of Android 12 offers better multitasking.
As per Google's blog, after picking an Android app, you will experience how every tap, scroll make it alive. Besides it, energy efficiency in the latest Android version provides a better animation rendering without disturbing the performance.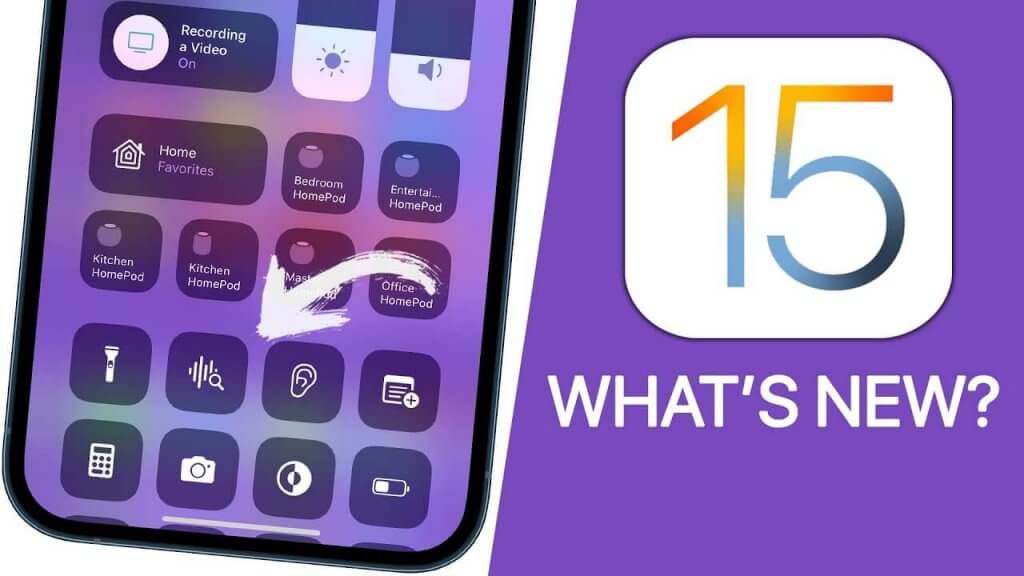 What Makes iOS 15 Special?
It is one of the top iOS undeniably. Keep on reading and learn some of its qualities.
Bigger icons, contact photos, new designs are the specialty of iOS 15. Focus is the latest filtering mode in it that offers customized notifications as per your choice.
FaceTime is one of the top updates received by iOS 15. It has cutting-edge features, including voice and sound isolation that reduces background noise. Portrait modes with blurred backgrounds also get popular. Besides, music and video sharing during phone calls become easier in iOS 15.
Another latest feature included by Apple in this version is SharePlay. You can enjoy undisrupted music listening with other persons using Apple music. It allows remote screen sharing also. Integration of this extension with third-party apps like Hulu, Disney enables movie watching at the time of doing video calls. However, the new features of the iOS 15 Beta version are a treat for the tech savvies.
Best Child Safety Features
Child safety features never lost their relevance. This latest iOS version also has included top features like CSAM (Child sexual abuse material scanning), Communication-related safety.
Read more: Android vs. iOS
Android 12 Vs. iOS 15:  A Comparative Study on Mobile OS
Personalization Features
Android 12 will be at the front foot if you talk about this feature. Beginning from layout to wallpaper changing options, the personalization features of this OS are impressive. Besides, customizable notification panels also need a mention. Focusing on iOS 15, you can get this feature to an extent. But they can be outgunned by the Android easily. Customization in iOS is still restricted for maintaining the original look of iOS.
iOS will win without any contest when it is about updates. iPhones get five years of updates already. Apple will be a clear winner in the sector of consistency as well. If you use Android 12, waiting for OEM for updates will take your time. It is not the case with iOS 15.
Android 12 has included some exciting features for gamers. The recent " play as you download " feature allows game playing at downloading game assets in the background. Also, this OS has a range of top-notch quality games. In iOS, the tail ends at the PlayStore and Apple Arcade sector games. Focus game modes are available, but there is no point in expecting console-quality games.
Read More: Mobile Apps vs Web Apps: Which is the Better Option?
iOS 15 will take the upper hand as there are no fixed preloaded apps on Android phones. Although some conventional Android apps come with some preloaded apps, bloatware is nothing new.
Common Google services like Google Photo, Contacts, maps remain present n stock Android devices. when Apple TV, music, wallets are the pre-loaded apps in iOS. You may kick out such apps in Apple phones as per your needs. But Android does not allow doing so.
Thankfully, both iOS and Android have top voice assistants like Google Assistant and Siri. Google Assistant has a better versatility than Siri. Quick phrases toggle in Google ensures quick and easy communication. For instance- you don't need to use a term like " Hey Google" in Google Assistant.
Only saying " answer'' will serve your needs. Siri lacks such basic commands. But different privacy-related features in Siri make it suitable for offline use.
Privacy Features in both Mobile OS
 Privacy features of both of these operating systems are a matter of competition. Privacy dashboard in Android 12 offers the best privacy check, resetting options from this place. iOS apps aim to cover a wider area. Users of this OS get the options for Email hiding, limiting the received emails, and tracker removing. Besides, a private relay also gives added security. 
The fluidity of Mobile OS
Before you choose iOS Application Development or Android, getting an idea about fluidity is significant. On a superficial level, you will get a polished and refreshed feel in Android 12.
Stock applications, including privacy, menu setting, dashboards never let you feel bored. The Giant closed ecosystem in iOS is deeply linked, and it has got an impressive look using the app library and bottom address bar.
Focusing on nature is significant for a complete discussion. There is a massive difference in this parameter. Android 12 makes all third-party apps easily accessible. But iOS apps never support sideloading. However, in the case of user security and safety, methods of Ios apps will be superior. You can't expect similar consistency in Android like iOS. 
Digital Wellbeing Related Features
The introduction of new work culture like work from home gives added importance to this feature. "Focus" and "DND " features in iOS 15 provide a better user experience.
Notification scheduling in iOS also saves you from unwanted notifications pings every day. In Android 12 also, you have routine setting options using parental control and so on. So, you may keep both of them in the same row in this sector.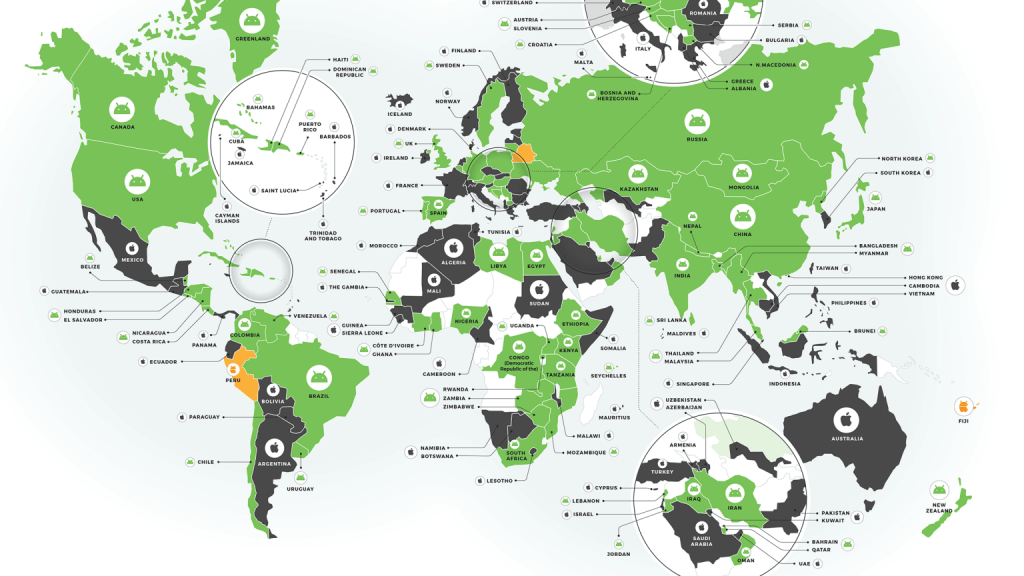 Credit: Electronics Hub
Who is the Winner: iOS 15 or Android 12?
Announcing the winner in between these two operating systems is a daunting task for all. Android 12 is a winner in the sectors like gaming, personalization, and assistant.
Whereas if you look at the parameters including updates, pre-loaded apps, privacy,  iOS mobile application development will win the game. 
In a nutshell, both of these Oss are unique in their ways and can provide the best user experience.
Hence, if you feel confused about selecting any option between these, give prime focus on your choice and needs first. Hire Android developer or an iOS developer after detailed research. Besides it, some relevant facts you need to consider before selecting an OS in 2021-22 and beyond are:
Memory Management
Memory leaks and sharing
Support and price
Demands for machine strength
Conclusive Lines on Mobile OS
I hope this blog has given you a precise idea about both of these leading operating systems. As said before, selecting an alternative between these two options depends solely on your needs. So, be sure about choosing any option carefully and enjoy the success galore of both of these leading operating systems.