How some startups are making the lives of people easier with doorstep delivery services during Coronavirus lockdown?
As per all the signs and trends, the coronavirus pandemic has shrunken the global economy and literally brought businesses around the world to their receiving ends. Obviously, the shock factor manifolded due to continuous lockdown measures taken by governments around the world to prevent community spreading of the contagion.

When people cannot move around or even cannot get out of their homes and businesses cannot open their shops, remote ordering and doorstep delivery of essential goods can be the only lifeline for economic activities. This is where some startups across cities really did a great job by not only helping house-licked people with essential services but also by creating examples that other businesses can follow.
Read more : How to Grow Your Food Delivery App During Coronavirus Circumstances (Covid-19 Crisis)?
Here we have picked some of these startups that enabled the delivery of essential goods across cities in the doorstep of the consumers.
Swiggy – Doorstep Delivery Services Provider
Swiggy, the food aggregator service based on their mobile apps and web platform have been delivering restaurant foods and groceries to Indian homes for quite a few years. Now when the pandemic-led lockdown literally brought Indian cities to a standstill, Swiggy instead of shrinking its business operation jumped up to the opportunity and expanded to as many as 125 cities all over the country.
In its effort to capitalize on the opportunity and appear as a people-centric brand Swiggy even partnered with several leading retailers across niches including HUL, Godrej, Dabur, Marico, P&G, Vishal Mega Mart, Adani Wilmers, Cipla, and several others.
CoutLoot
It is a relatively less known social eCommerce startup based in india. The company rose up to the disastrous situation of the pandemic and by partnering with retailers in its offline network of businesses ensure delivery of essential goods at the doorstep of the people.

CoutLoot has ensured delivery of a whole range of essential goods including groceries, vegetables, fruits, medicines, and others, and to ensure smooth delivery partnered with local retailers across all of these niches.
Way Cool Foods – Doorstep Delivery Services
Cool Foods is known for delivering farm-fresh products right into the plates of consumers with its doorstep delivery service. The company is already popular for its fresh and organic products for the increasingly health-conscious upmarket urban customers. The company during the pandemic actually made its service available across 50 cities all around Southern India and for this extension of the service in new locations made partnerships with several local farms and producers.
The startup to materialize it's tended delivery service in new cities has made partnerships with leading delivery services and food aggregators apps such as Zomato, Swiggy, Dunzo, FreshCura, HESA and Meesho for supply and delivery of fresh vegetables, fruits, and staple foods. To back up its service the startup also came with a professionally run call center service as well.
Read more : How On-Demand Food Delivery Apps Help Food Ordering Platforms
Curefit – Fitness and wellness
Curefit is based in Bangalore and as the name suggests, it is a fitness and wellness startup. The company rising to the crisis situation extended its business and started delivery of grocery essentials at the doorstep of people. The company made a professional footing as a new service by committing to deliver the goods within twenty-four hours of the order placement.
In making its mission successful the company made partnerships with leading grocery and FMCG brands including Marico industries, MTR, Britannia, Pillsbury ITC, MDH, and several other leading brands. The company now is providing delivery service across top Indian cities such as Delhi, Mumbai, Bengaluru, and Hyderabad.
ePayLater – digital payment services.
ePayLater is basically a startup in the field of digital payment services. As the lockdown continued to extend pushing the lives of people on the edge, the company came with a delivery service under the brand name ZipMart. The service like many others ensures the last male delivery of essential goods for house locked customers in Indian cities.
Though the service as of now is only available for the customers in NCR and Mumbai, the company has plans to extend its services across other cities. The Zipgrid app within the ePayLatet's web portal or the ZipMart tab can be accessed through both iOS and Android platforms.
Shiprocket – shipping and logistics platform
This is basically an e-commerce shipping and logistics platform based in Delhi. In order to venture into the doorstep delivery market during the pandemic the company partnered with Dunzo and ensured doorstep delivery of essential goods like medicines, groceries, and ready to eat food items.
The service has been very successful as it is now catering to as many as 1600 pin codes in major Indian cities such as Delhi, Chennai, Bengaluru, and Jaipur.
Rapido
Rapido has been largely known for its app-based bike-taxi service. Now jumping to the booming doorstep delivery service market during the pandemic the company launched its own delivery vertical named Essential.rapido. It has been launched as an online marketplace for catering to the customers in Delhi with all essential commodities.

To solve the challenges involved in managing the supply chain the company partnered with the Bruhat Bengaluru Mahanagara Palike (BBMP) COVID-19 Home Delivery Helpline. This helped the company to stay tuned to the customer requirements in real-time through helpline feedback. On the other hand, its own widespread professional driver-partners helped in the last mile delivery of goods.
Instamojo – digital payment solution
Instamojo is already acclaimed as a digital payment solution based in Bengaluru. Riding to the crisis created by the pandemic and lockdown the company came with a delivery service of its own. The startup partnered medicine shops, various grocery stores, and the logistics services to make doorstep delivery of essential goods possible.
The best thing about the service is, any store by filling a small KYC form can make their services available online within just five minutes. The service already became popular among the local businesses to reach to their customers in the city with a professional delivery service.
Housejoy – home services
Housejoy is a startup for all kinds of home services. After the lockdown was imposed and people became locked in their houses the company came with its delivery service called Housejoy Mart and started delivering essential items to the doirsprey of people.
Housejoy Mary at present is providing services in only Bengaluru and providing delivery services for essential items such as groceries, vegetables, medicines, and a few other essential goods.
NoBroker
NoBroker is an acclaimed online property buying and selling service that risen to the opportunity of online delivery of essentials as the pandemic led lockdown continued to tighten its grip on the movement of people and business operations. The company came with its own community management app NoBrokerHood that enabled the members of the selected society housings to order daily essential goods and get doorstep delivery.
As a startup, the company enjoyed the backing of its property buyers across various society housings and started the delivery services in leading cities such as Bengaluru, Pune, Chennai, and Hyderabad. The company is likely to extend its service in Delhi and Mumbai in the near future.
PhonePe – digital payments startup
PhonePe is basically a digital payments startup based in Bangalore. The company after the pandemic and lockdown became new normal for the Indian cities came with its own delivery service. Within its mobile app solution, it came with a dedicated section called 'Stores' for getting orders for doorstep delivery of essentials.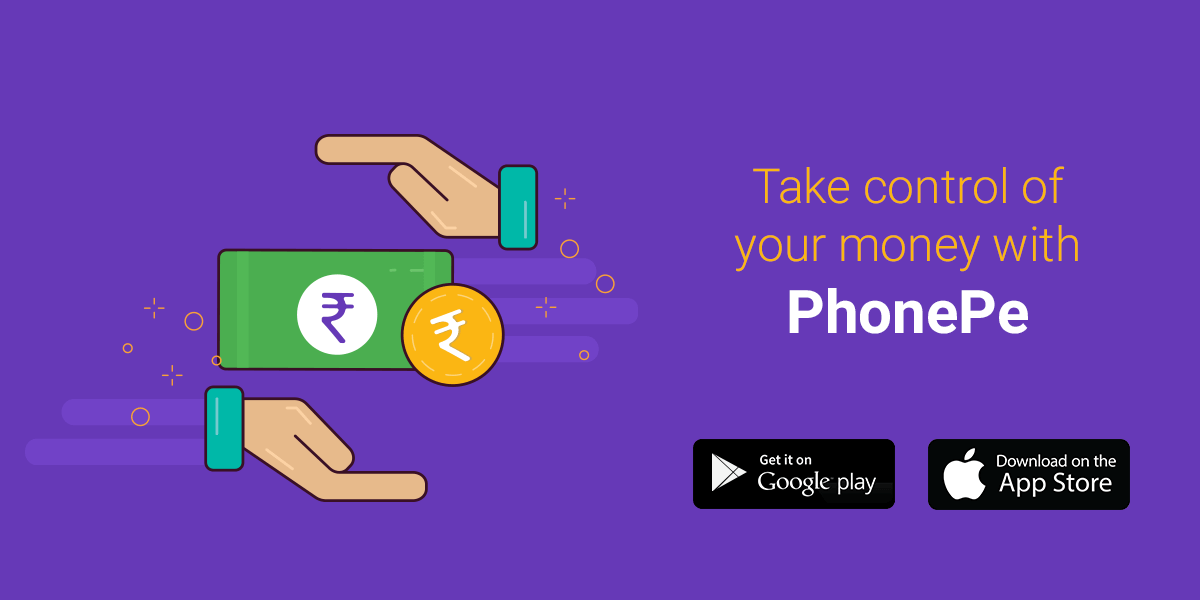 By using the same app PhonePe users can make orders just by navigating to the Stores section. After the launch of the service, the app experienced a massive increase in their download numbers and new users of their earlier digital payment service.
Conclusion
Apart from serving business interests, these startups also came with unique solutions that can reduce difficulties and stress from the lives of people. They represent some inspiring examples of how tech-based startups can quickly turn a crisis situation into a business opportunity while actually doing good to people.