If you think cold-calling and sending promotional emails are the keys to a successful business venture in today's world, then you need to wake up. In this technology-centric world, any organization or business should invest in building a good relationship with clients and customers to thrive.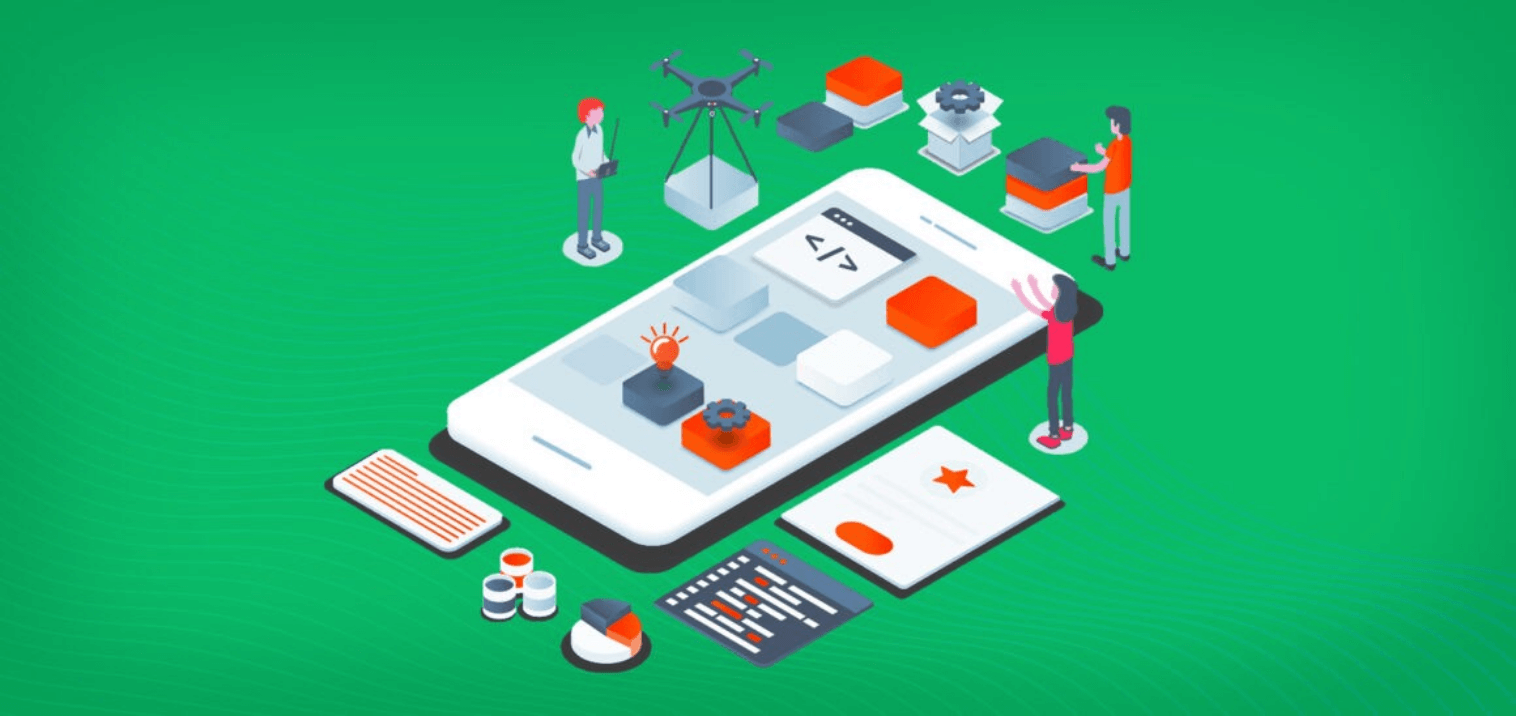 The game has changed; it isn't only about e-commerce now, it's about mobile-commerce. Compared to 2017, in 2020, 50% of smartphone users are more likely to purchase something instantly while using their smartphones.
Gone are the days when phones were a luxury. Maybe you don't feel the need to own a mobile application but let me give you a reality check that it has become a necessity. Around 71% of marketers have a firm belief that a mobile marketing strategy plays a significant role in generating huge amounts of business revenues.
These facts prove that mobile application plays a significant role in digital marketing, making it inevitable to own one.
Role of Mobile Applications in Digital Marketing:
Experts recommend adding a mobile Application in your Marketing Strategies. For various reasons, it is one of the best ways to boost your business growth effectively.
Mining customer data via mobile app helps you in monitoring customer's engagement without any hassle. An application expands your reach to connect with the audience globally. This endows you with the opportunity to connect with a broader audience.
Why? Because restricting the audience to reach you online creates a barrier between you and them.
For business, push notifications are an efficient and effective way to inform users and customers about new products, services, and deals.Obtaining better customer response through a mobile app is more effortless. In short, this works in the long run since alterations will be made as required before you lose any potential clients.
If customers are trusting your brand, then it's a win-win situation. Mobile apps facilitate building and strengthening customer's trust. By investing in building customer loyalty, there will be a rapid increase in returning customers' ratio.
This increases your chances of survival in this competitive market.
Getting support 24/7 is the biggest wish of any customer. A mobile app allows you to stay connected with them all the time. This works as a direct means of communication. Companies who own a mobile application observed a tremendous increase in the revenues that makes it more necessary to use this marketing strategy.
Why should you choose a Mobile App Development Company?
Now you know the worth and significance of owning a mobile application. It is finally the time to understand why it's crucial to choose the best mobile application development company.
Choosing an appropriate company is quite challenging. Millions of freelancers and thousands of companies are there to help you out. Out of these many, some are fraudulent.
Now it's your job to carefully and wisely choose who can offer you the best services without breaking your budget. To help you make this crucial choice, we have gathered up a few tips on choosing a Mobile Application Development Company.
Tips on how you can choose a mobile application development company:
Let's explore some key factors that can help identify an IT company that is proficient enough to deliver a customized mobile application that will impress your users and generate revenues.
Get hold of customer reviews and feedback:
All you have to do is to get hold of all the relevant information about the company you're choosing. One of the sure-shot ways of identifying a proficient IT for custom mobile app development is going through the reviews and feedback of the past and present clients.
By connecting with the regular clients, you get the insight of the company. In a nutshell, the only way to properly analyze any mobile app development company's work is through their clients.
It is essential to select a company that can do justice with the assigned task. Years of experience must be taken into consideration. Well-experienced companies tend to be more proficient and deliver quality content.
Evaluation of security aspects:
Leakage of the app concept and idea is a nightmare that you want to become true.
The security issues can immensely affect the company, and it can turn out to be the biggest threat for emerging entrepreneurs and businesses. Entrepreneurs and companies should ensure the IT firm they are choosing to follow strict security measures.
The data, including the mobile app's concept and idea, must be kept confidential before it reaches the app store.It's recommended to select the company that does not hesitate to sign the non-disclosure agreement to ensure your app's security.
Timely delivery of the product:
Punctuality is key to thriving success.
While choosing the mobile app company, consider the fact if the company is capable of delivering the final product on time. Apart from product delivery on time, many cases have been observed. The final product turns out to be completely irrelevant because of the lack of communication between the development company and the client.
For flawless and effective mobile app development, the app development company must update the client even with their product's least essential details. Timely conversations between both ensure the timely delivery of the assigned product. That is why it is essential to make sure the chosen development company follows effective delivery management guidelines.
Have a look at portfolio:
First of all, to assess the proficiency level and experience of any app development, get a hold of their portfolio.
Reviewing the past work of the company is highly essential. To determine the level of creativity and skills, keep track of their UI/UX skills, reviews posted by customers, and expertise on various MADP platforms.
It's always best to choose an app development that not only matches your allocated budget but is highly-capable of accepting new challenges and also delivers a quality product within the tight deadlines.
Reliable Q/A & testing measures:
Most of the custom-made mobile apps are found to have some bug or technical error.
The drawback of regular interruptions in functioning can lead to loss of users massively. That is why excellent app development and designing methodologies are not enough.
Therefore, development companies must follow some of the newest manual and automation Quality Assurance and testing measures to ensure that the final product doesn't have any bugs or technical errors by the time it reaches its final destination (app store).


Estimate cost of app development and app maintenance services:
The Cost of Application Development is dependent on the characteristics and additional services the company is offering. It is advised to choose a company that will not break your budget without compromising the final product quality.
If you are planning to launch maintenance and support services after you've launched the application, it is recommended to ask for the charges in advance.
It is advisable to get a hold of the app maintenance and support services offered by the app development company along with charges.
Conclusion:
So, if you're planning to get a mobile application developed, consider these tips and choose the best mobile application development company. Since this is a considerable investment, so choose wisely.