In a highly competitive market, especially in the digital area, it is very essential to foresee the changes and gain information about how to adapt to them. The trends of Web development change every single year to a greater or lesser extent.
Sometimes the standards of web developments change faster than they get implemented. To stay one step forward, it is essential to look upon the updated trends like approaches and techniques that are gaining vogue.
In addition, you have to be aware of all the amendments with the web technology stacks worth your heed in the coming year. No matter what interest you are currently having in marketplace development, IoT inventions, or startup innovations. You should always be aware that web development is evolving at an excessive speed every passing year.
New website technologies are being devised regularly as developers probe new ways of innovation. Suppose you are the owner of any company and doing work on digital marketing. In that case, you should foresee the changes and adapt them, through which you can attract more customers and keep up with the ongoing competition.
Decision-makers must be acquainted with them for two main reasons: to sharpen the knowledge and sustain ever-rising competition. It also gives a concentrated piece of information and saves your time.
Top Fifteen Web Development Trends Of The Year 2021
A progressive web application (PWA) is a software application that is generally used in web technologies like JavaScript and HTML. PWA can work on any device which has a standard browser. The technology has obtained its potential to give a high-quality user experience. PWA is narrowly favored for various other reasons, including its potential to replace ancient mobile apps. It also serves a swift experience even when you are offline. Many companies over the globe have started to offer this PWA solution for their patronage. Along with a great user experience, PWA also has some other elements like offline access and push notifications to stockpile content.
Accelerated Mobile Pages (AMP)
This Accelerated Mobile page is a hot website development trend in 2021. It is a formulation born out of the association between Twitter and Google. To make faster mobile pages flow. AMP optimized pages load quickly and thus rank better than any other web pages on mobile phones. These AMP pages load in 3 seconds as compared to non- AMP pages, which may take up to 33 seconds.
As cyberspace is becoming more user-oriented, AMP is a technology that developers are embracing. Moreover, enforcing AMP lets companies save money on UX and fascinate users with low internet speeds. The technology was designed to boost up the small companies to encourage small businesses by empowering them to build websites that work smoothly and evenly across mobile devices.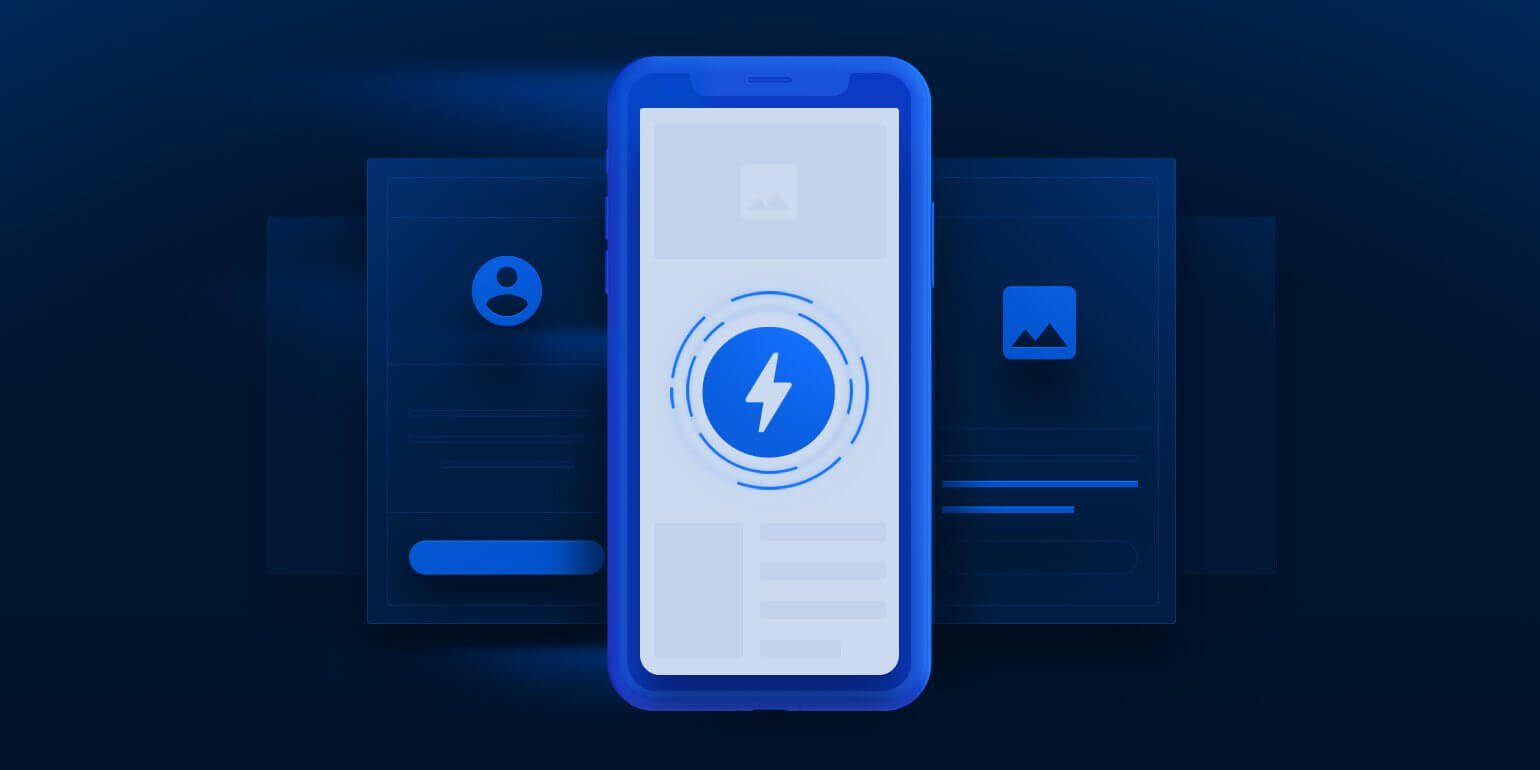 Responsive websites
Responsive web design is a fantastic approach to web development that is used to make dynamic websites to accommodate different screen sizes. Nobody can make a list of the best top web development without footnote responsive websites. Every second, there is a search for any query done by the mobile device on the internet, which means that companies should endure the responsive web design to make a website that automatically modifies any other devices.
Read more: Best Tech Stack For Mobile App Development
This technology guides us to solve many issues related to increasing the amount of time a user spends on a website and improving the user experience. In addition, Google has earlier disclosed that mobile-friendliness would be a ranking strand in its search engine algorithms.
Voice search optimization
This optimization search of voice is described by the process of optimizing the pages of a website and appearing in voice search. Devices that use voice recognition are having more popularity. The technology is growing rapidly in the coming year, and this device will help you to recognize the voices of people and give a personalized AI-based experience.
In the area of web development, the latest innovations are voice-activated self-standing devices and voice optimization for websites and apps. With more AI-enabled devices, voice recognition helps us to multitask and also save time. In the forthcoming time, there will be an enormous impact on how voice search optimization becomes unavoidable in the list of newest web development technologies.
API-first Development
As the name suggests, APIs are approached to be at the high priority in API- first development. As new technologies come, it is imperative to connect well with them, and APIs facilitate these great connections. This has been going for the hindmost 20 years. But, earlier, developers focused on product development first and then connected with the software and devices, which comes as an afterthought.
However, API-first development has notable benefits in which an essential being is to be focused on users, what they think. This method allows the developers to work in reducing the time duration, costs, and parallel. Furthermore, it reduces the risk of failure of a project, ensuring that all the APIs are consistent and reliable. Thus, API-first development is becoming an important trend in web development these days.
Push Notifications
Push-notifications are scrollable pop-ups that come up again and again before the visitor using the browser. The technology is used as a rapid channel through which companies can transmit knowledge like messages and offers. It can be implemented on any device like smartphones, tablets, and laptops. As we saw, Push Notifications are one of the most recommended elements of enlightened Web Apps.
It is an influential tool that helps to increase retention rates and gain user's attention. Internet giants like Google and Facebook have already implemented the technology to their web applications. In 2021, we can see that many companies have downloaded this application. Also, they have been commonly run with common channels like email and formal notifications compared to instant messages. Push Notifications can easily be desegregated into existing blogs, online shopping websites, and other websites.
An AI-powered chatbot
This powered chatbot is an innovative version of a steady chatbot. The technology uses (ML) machine learning and (NLP) natural language processing to better understand the user's intent and gives a human-like ordeal. AI-based bots have advanced features like behavior analytics capabilities and 24×7 problem-solving skills.
In agreement with experts, self-learning bots are the future, and companies can cut costs by replacing their backing directors. An AI-powered chatbot can easily be interracial into professional or regular PWAs and websites. AI chatbots are a trend that is deliberate to be worthy of finance in the long term. They can answer all the queries, connect to the right human user's assistant, and take the orders. Chatbots mostly give rapid answers in an emergency and are quick to resolve complaints.
Motion UI
This UI Motion is a front-end framework that builds entirely with the responsiveness of web designs. The technology permits developers to make a motion within a native app setting. This can be used for any design project, especially when they have a predefined movement. A website will not only give you the information about anything, but somehow users are also looking for the attractiveness of the page.
The fantastic look of the website has more chances to stay at that website for a long time by the target audience. This is a new design approach that makes digital marketing more user-friendly and more intuitive. The procedure involves CSS transitions sourced and custom animation integration from SASS libraries with an animated factor.
Cybersecurity
Cybersecurity is defined as the safety of networks and computer systems from theft, damage, disruption, and information disclosure. It got more weightage in 2021 because of its automated processes and the data, which has increased by the risk of being stolen.
The latest technologies in this range hold the development of algorithms that safe users from attacks. Another significant trend is mobile security and IoT interaction protection. The development of privacy policies like the General Data Protection Regulation (GDPR) in Europe is also one of the brand new developments in the field of cybersecurity.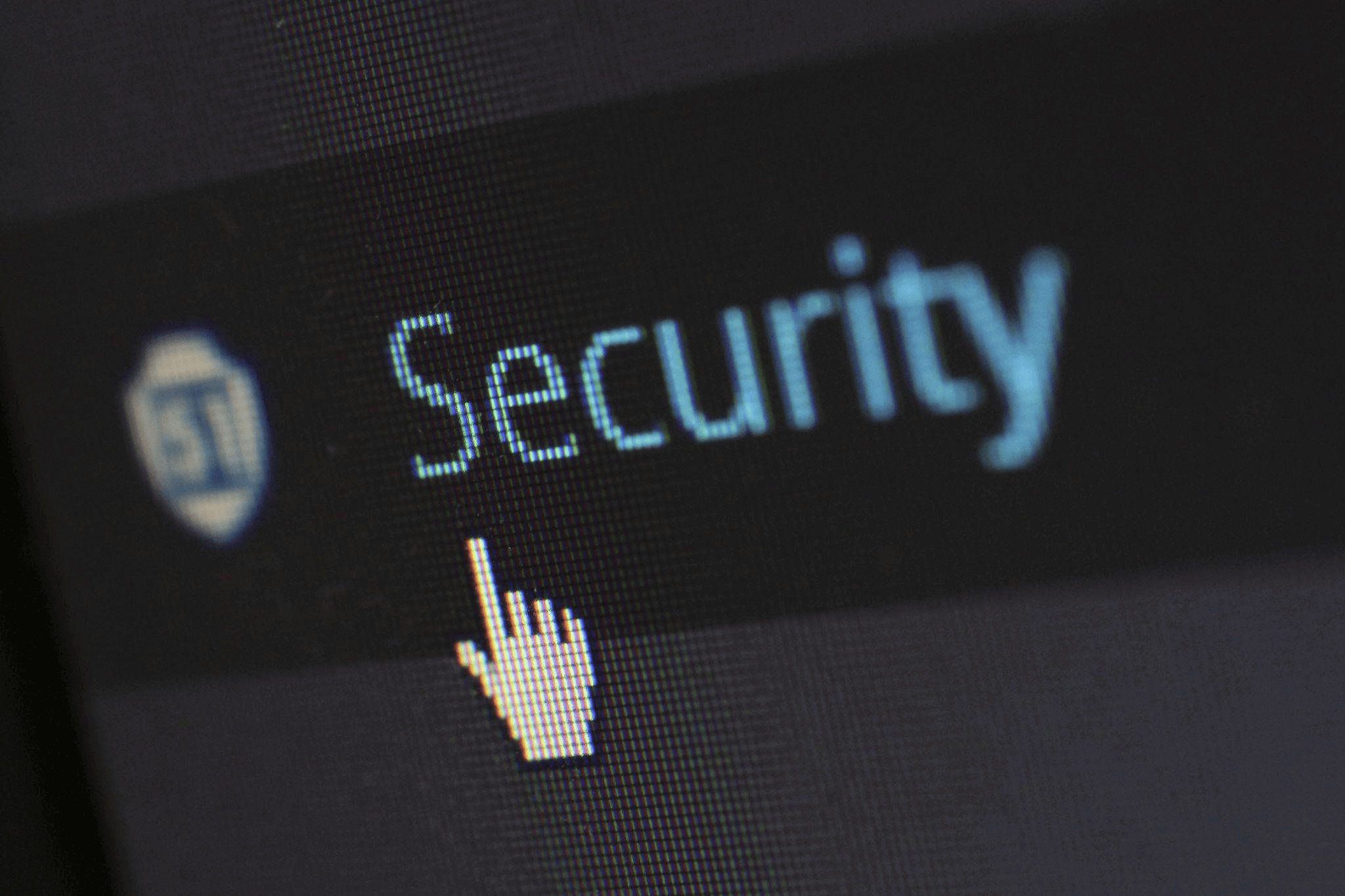 source:https://www.pexels.com/photo/security-logo-60504/
    10. Cloud computing
This computing means the use of cloud-based resources like software, analytics, networking, storage, and intelligence for convenience and flexibility. It came up with a trend during this pandemic as more and more organizations had moved towards remote working. It is envisioned that the cloud infrastructure market will grow a massive amount of the profits this year. The technology helps avoid data overload and data loss besides providing multiple benefits like robust architecture and reduced development costs.
    11. Automation Testing
This testing has been defined as achieving software testing with no human interaction for gaining efficiency. Testing is a necessary part of web development, primarily to ensure the quality of a product before delivery. This process of testing is known as the standard process. Automation of the development gives the allowance to the small teams to complex their projects. Besides this, test automation helps them check whether the product is ready for deployment, with transparency and more excellent test coverage. Automation testing can support the development team to collect test cases, learn from them, as well as reduce development costs and time.
   12. Virtual reality (VR)
This is a simulated experience of an environment created with a three-dimensional image or atmosphere created using a mobile device. This adoption of virtual reality is going strong in 2021, and we can see more of these types of websites being utilized in web development. Besides the industries, there are other applications of VR involving virtual meetings, which will also enhance their remote work. Ultimately, it is all about giving and gaining an excellent experience for the visitors, and VR thus becomes one of the most critical web development trends in 2021.
Blockchain Technology
This is an encipher database storing system. Unlike conventional systems, this stores the information bloks, which join together like a chain afterward. It gives a number of benefits, one of which is it makes transactions error-free and safe. The technology predates the digital currency, Bitcoin. Cryptocurrency usage has increased moderately in the last decade because of the payment systems which accept bitcoin mainly. Last year there were more than a thousand blockchain wallets used across the globe. This technology has the potential to recast different business sectors by
Lesser the risks of cybercrimes.
source:https://unsplash.com/photos/NHRM1u4GD_A
Serverless Architecture
The other word of this Serverless architecture is serverless computing. It is a software model in which a third party guides the apps, so you want to handle it with care with both hardware and software. The technology helps you to avoid data loss, reduce development costs and avoid system overloading.
Serverless architecture is the latest technology that significant dealers like Amazon Web Services prop up. The model gives the allowance to replace the services with the cloud to manage resource consumption. Besides the benefits mentioned above, serverless architecture also helps to hold the browser more sustainable.
Single-Page Applications (SPA)
A single-page application can be defined as a kind of app that does not need to be reloaded by the browser. The user will enjoy seamless and natural experience usage. The apps we regularly use, like Twitter, Gmail, and Facebook, are SPAs. It is one of the great web development trends in 2021, and it is expected that in the future, most occupational websites will be created as SPAs. Single-page applications have more capability to hold the attention of users, as they seem to manage rapidly.
Conclusion
Technology is accelerating at a rapid speed, so everyone must cope with it to obtain the most out of it. Business holders must also adapt to the technologies, or else they will be imbecile behind their competitors. If the advantage is not taken, then they will fail to gain profit. There are some top trends in web developments mentioned in the above article, by which you can get some help to acquire the correct information about everything and walk toe to toe with the world.